New multi-agency task group to tackle and prevent violence against women and girls launched
17 September 2021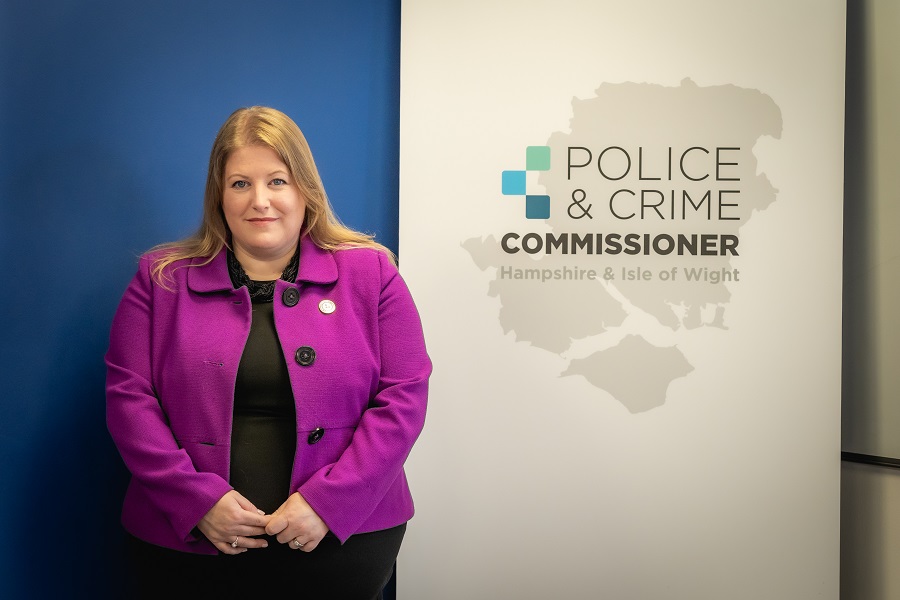 Donna Jones, Police and Crime Commissioner for Hampshire and the Isle of Wight and National Lead for Victims has today launched a Violence Against Women and Girls (VAWG) Task Group with Hampshire Constabulary, partners across the criminal justice system and local authorities. The Commissioner's VAWG Task Group will not only seek to improve the operational response and support given to victims of these crimes but will also focus on stopping it happening through prevention, and targeting and disrupting perpetrators.
Crimes of violence against women and girls are many and varied. They include rape and other sexual offences, stalking, domestic abuse, 'honour-based abuse' (including female genital mutilation, forced married and honour killings), 'revenge porn' and 'upskirting', as well as many others. The task group will focus on violence against women and girls because these types of violence and abuse disproportionately affect females. Support for all victims of any crime continues to be available through the Victim Care Service and other funded services by the Commissioner.
Commissioner Jones said, "Violence against women and girls has been an issue in this country for generations, but recent high profile cases have brought this to the forefront of the Government's priorities. Women and girls deserve to have trust and confidence in policing and the wider criminal justice system that is there to support and protect them.
"VAWG offences cause significant harm and distress to victims and through the task group I want to ensure that crimes of violence against women and girls are given the focus they need across the whole criminal justice system. I know that by creating this joint task force with Hampshire Constabulary and working together we can tackle and prevent these types of crimes but more can be done by working in partnership with other criminal justice partners to provide specialist support services for victims and prevention of offending through early intervention.
"It is my ambition that the VAWG Task Group will have the most robust approach across the country to tackling and preventing crimes of violence against women and girls and as the National Lead for Victims I will be recommending all Police and Crime Commissioners take the same approach."
Deputy Chief Constable Ben Snuggs said: "Hampshire Constabulary is committed to tackling violence against women and girls. The police have a very important role to play in this, but we are not able to do this alone.
"We must recognise that support across all sectors of the criminal justice system, public, private and voluntary organisations is paramount to preventing these crimes and securing effective justice for victims.
"This multi-agency task group is an important step in achieving a whole system, partnership approach to tackling the issue in our communities."
The initial priorities for the VAWG Task Group will include:
Being the voice for women and girls, using national connections through the Police and Crime Commissioner and national police lead for VAWG
Undertaking an assessment across all relevant agencies to understand the current response to VAWG and where there are gaps an action plan will be produced to address them
Accessing national Government Safer Streets funding
The development of a longer-term strategy with statutory partners to include health and local Authorities