New e-bike patrols to transform neighbourhood policing on the Isle of Wight
07 March 2023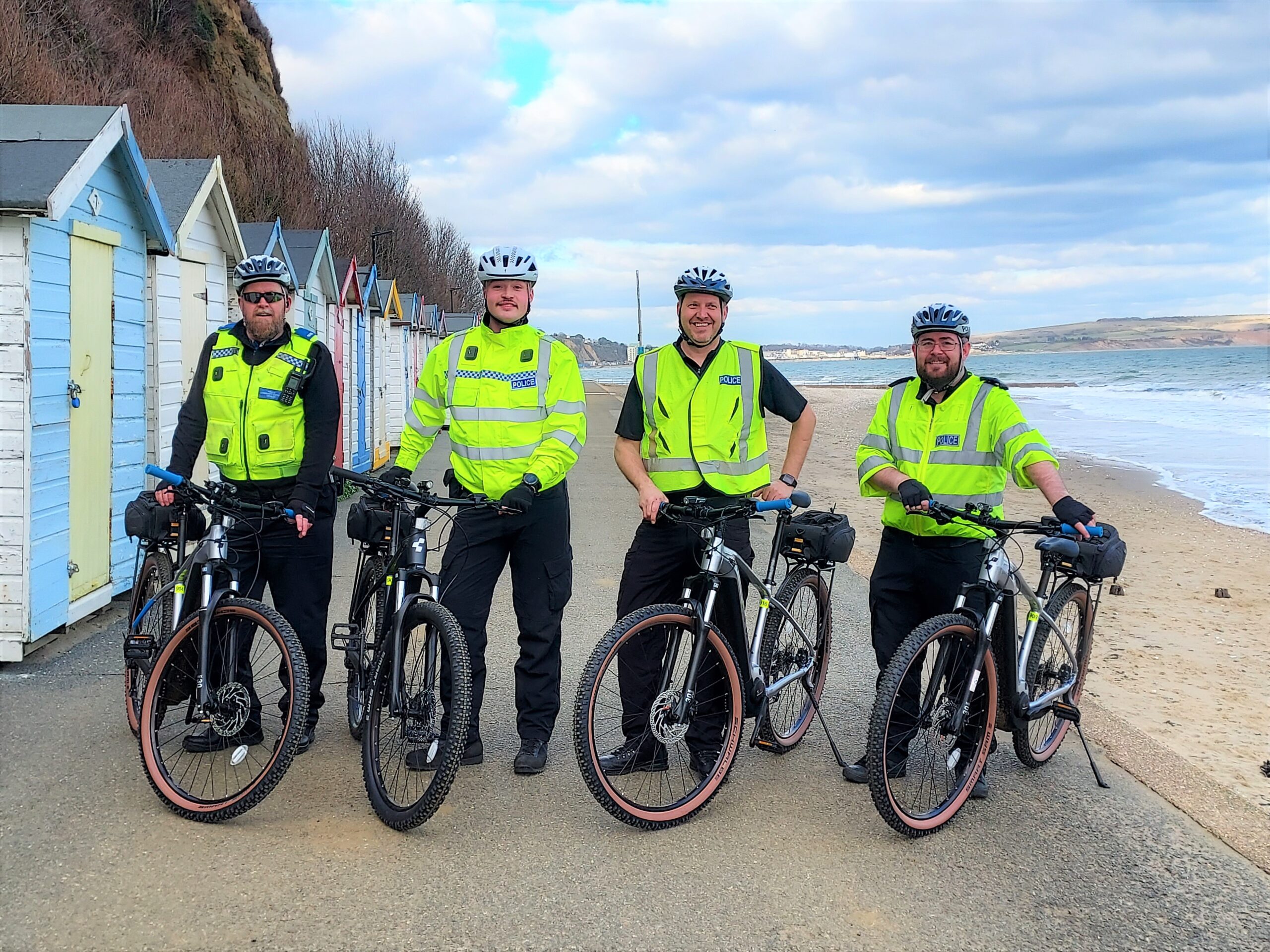 Police and Crime Commissioner Donna Jones has funded four power assisted bicycles to tackle anti-social behaviour in Sandown, Shanklin, Lake and Ventnor.

The Commissioner provided funding of £19K to buy the electric bikes for the South Wight Neighbourhood Policing Team, helping them to be more visible in the community and respond to reports of anti-social behaviour (ASB) quicker.
The bikes are part of Operation Spider, which tackles ASB and associated crime such as drug-related activity and serious violence. The operation involves a number of agencies, including health and education partners, to tackle the symptoms of ASB and identify the root causes. This enables additional support to be provided to young people involved in particular, to help divert them away from this type of activity.
The £19k provided by the Commissioner has come from her ASB Taskforce fund which she launched in 2021 to ensure local organisations work together to tackle anti-social behaviour.
Police Sergeant Benjamin Sharland, from the South Wight Neighbourhood Policing Team, said: "The bikes have all the benefits of a foot or traditional cycle patrol but they also increase our patrols times, the distance we can cover, and allow my officers to preserve energy to deal with anything they come across on patrol.
"In the first week alone the team increased the patrol areas covered by at least three times and they were able to remain out of the station on patrol for greater amounts of time as well as getting to harder to reach locations."
Donna Jones, Police and Crime Commissioner, said: "Anti-social behaviour has a detrimental effect on people's lives which is why it is one of the key priorities in my Police and Crime Plan.
"Working with key partners, I am committed to driving down ASB, and these e-bikes are a fantastic addition to the work already being carried out by officers on the Isle of Wight.
"I have also pledged to ensure Hampshire and Isle of Wight Constabulary will have 600 more police officers on the streets by the end of March 2023. I know that the public want improved police visibility, so I am really pleased to hear that these bikes are helping the neighbourhood team cover larger patrol areas."
Police Sergeant Benjamin Sharland added: "The bikes are a game changer and a clear investment in Neighbourhood Policing.
"We are extremely thankful to PCC Donna Jones for the continued support for the work we are doing to target anti-social behaviour and the linked drug and alcohol related crime."