More work needed to help residents recognise hate crime
16 October 2020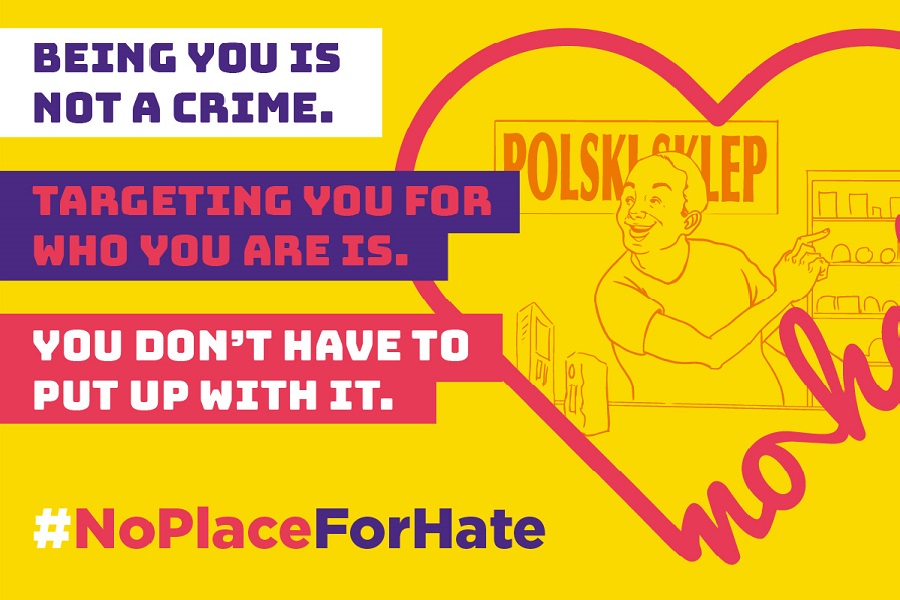 Work undertaken by the Police and Crime Commissioner's Office during this week's National Hate Crime Awareness Week showed that more is needed to help people recognise hate crime.
Together with partners from community organisations and Hampshire Constabulary, the office developed a short questionnaire consisting of 10 scenarios which participants were asked to identify as either a hate crime, a hate incident, or neither. Only 3.3% of respondents were able to identify all scenarios correctly.
The most common score was 7 out of 10, with 25.5% achieving this result. However, 43% of respondents scored lower.
Most people didn't know that posting discriminatory comments and threats against a group of people on social media (for example, against transgender people in general) would be recorded as a hate crime; and that offensive behaviour against women (misogyny) would not be covered under current hate crime legislation.
To address the need for better information, the Commissioner's office launched its new online hate crime information page this week, which combine everything you need to know about hate crime, how to report it, and the support available to victims and witnesses in one easily accessible place – including a translation feature that makes the information accessible to those communities that may be affected most.