More police is top priority for Commissioner and community
03 November 2021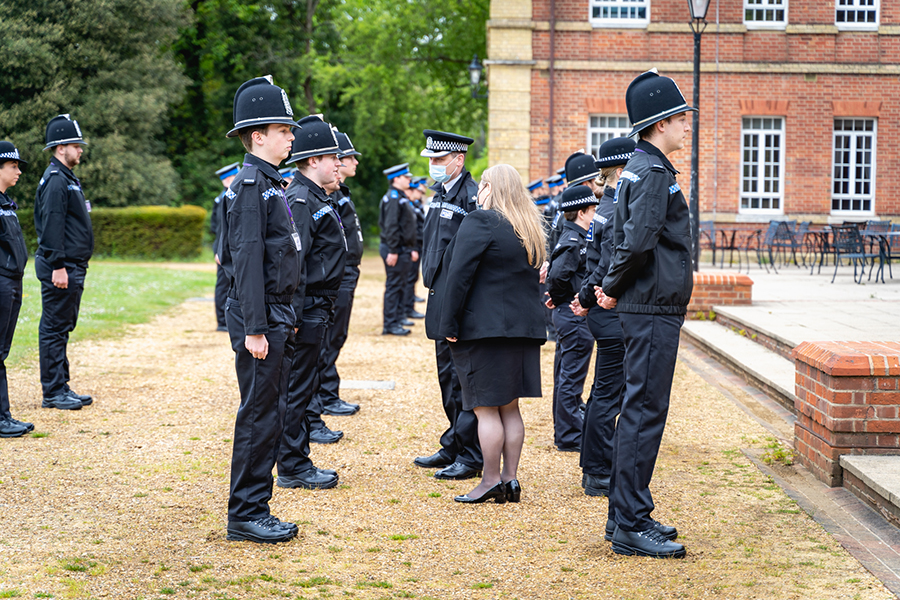 Police and Crime Commissioner, Donna Jones, is already delivering on her pledge to have 600 additional police officers in Hampshire and Isle of Wight by 2023 with 385* already having been recruited.
Police and Commissioner Donna Jones, said: "Increasing the number of police officers on our streets is my top priority and from the consultation on my Police and Crime Plan 'More Police, Safer Streets' it is clear that it is also your top priority. More police means more detection and prevention and I have pledged to have 600 more officers by end of 2023.
"The latest figures show that 385 additional police officers have now been recruited by Hampshire Constabulary under the Government's uplift programme. Hampshire is one of the leading forces for police recruitment nationally. But it is not only about having extra officers, if you don't see them people don't feel safer, we need to make sure we do everything we can to free up officers from bureaucracy so they can spend more time out and visible on the streets.
I am pleased that once they have completed their initial training the vast majority of the new officers have joined the Constabulary's Neighbourhoods and Response and Patrol teams to continue their induction while policing our local communities."
The consultation on Donna Jones' Police and Crime Plan closed on Thursday 14 October with almost 5,000 responses. The results will be analysed and taken into consideration for the final Plan, which will be presented to the Police and Crime Panel on Friday 12 November prior to publication.
*Recruitment figures relate to Apr 2020 – September 2021