Local criminal system the focus of Channel 4 documentary
17 September 2019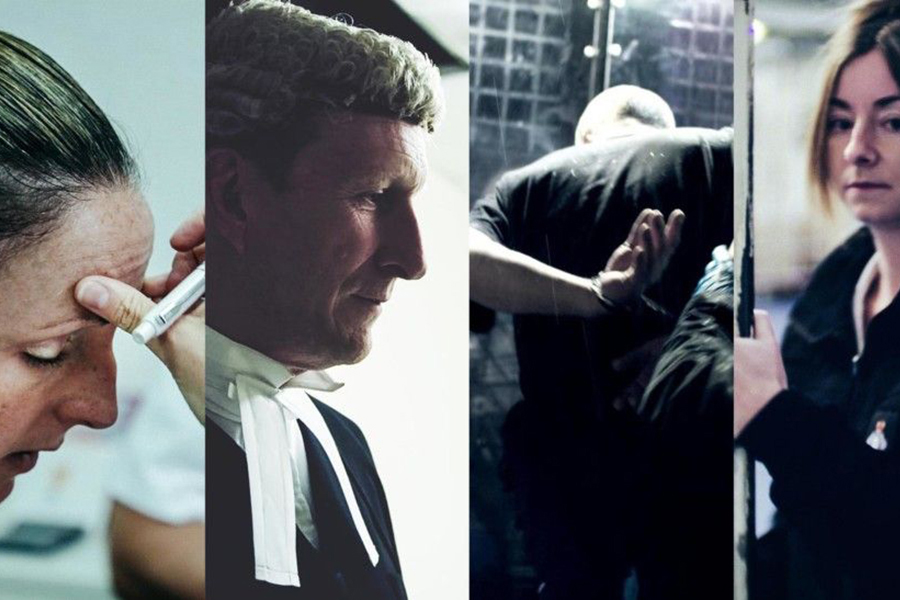 The first episode of a ground breaking documentary series following agencies from across the Hampshire Criminal Justice System was broadcast last night [Monday 16 September]. The Channel 4 series, Crime and Punishment, follows local agencies including Probation, the Crown Prosecution Service, Hampshire Constabulary and HM Prison Winchester, to create the first documentary of its kind to be broadcast on British television.
Four years ago the Hampshire and Isle of Wight Criminal Justice Board started the conversations with the production company, 72 Films, to develop the documentary. Members of the board agreed to allow access to cameras across the entire system to provide a unique insight into the complexity and challenges faced every day.
Chief Constable Olivia Pinkney, Chair of the Hampshire and Isle of Wight Local Criminal Justice Board, comments on the documentary: "This series is important because it will help to build understanding of the dilemmas and difficult decisions that have to be made to balance the rehabilitation of offenders with the safety and protection of the public. It highlights the tireless dedication and determination of the staff working in the system, the responsibility and risks they take to protect the vulnerable and the public, and the strong partnership working that is a foundation stone of safer communities.
"As a board we would like to reassure the public that while they will see the challenges, they will also see the strong partnership working within the system that enables us to tackle the dilemmas and difficulties we all face to keep our communities safer".
For more information on the Hampshire and Isle of Wight Criminal Justice Board visit their pages, or to send your comment on the programme, please email the LCJB.
The second episode of Crime and Punishment will be broadcast on Channel 4 at 9pm on Monday 23 September 2019.