Last call for feedback on Commissioner's Plan to strengthen policing and create safer streets
06 October 2021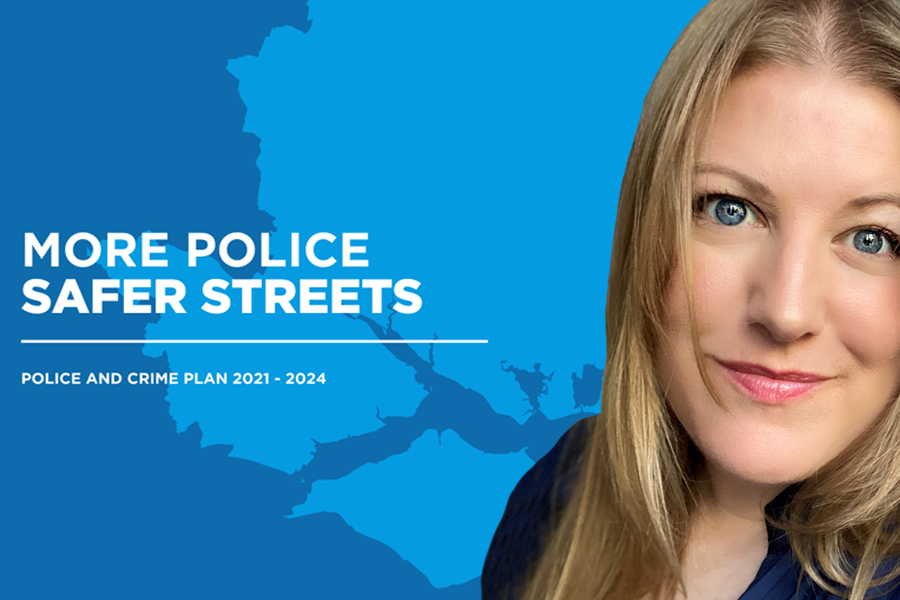 Residents and businesses across Hampshire and the Isle of Wight have until 14 October 2021 to have their final say on the Police and Crime Commissioner's draft 'More Police, Safer Streets' Police and Crime Plan.
In the draft Plan, Police and Crime Commissioner Donna Jones commits to recruiting an extra 600 officers, to improving police visibility and to working harder to combat anti-social behaviour. It also includes measures on rural crime, on unauthorised encampments and on making better use of technology.
From more High Street police stations to expanding the use of drones in the countryside and making more efforts to keep young people away from crime, the plan will set the direction for policing priorities across Hampshire and the Isle of Wight until 2024.
Commissioner Jones said: "As your Police and Crime Commissioner, as a parent and as a citizen, I want Hampshire and the Isle of Wight to be places our children and elderly people can walk the streets without fear of violence or intimidation.
"Throughout 'More Police, Safer Streets' I share my priorities to achieve this vision and I want to make sure that my Plan truly is tackling the issues that are of most concern to all our communities, as well as those offences that cause the most harm."
The key priorities identified in the plan are:
600 more police officers by 2023
Improve police visibility – bringing policing to your community
Tackle anti-social behaviour
Zero tolerance approach to knife crime
Prevent youth offending
More customer focused police calling handling
Crackdown on unauthorised encampments
Improve outcomes for victims including female victims of violence
A voice for rural communities
The full draft Plan is available to read and download on the website morepolicesaferstreets.com, until 14 October 2021. Anyone living in Hampshire and the Isle of Wight can express their views either through a quick online survey or by submitting more detailed comments.