Is there a Darker side to your New Year Manicure?
21 December 2018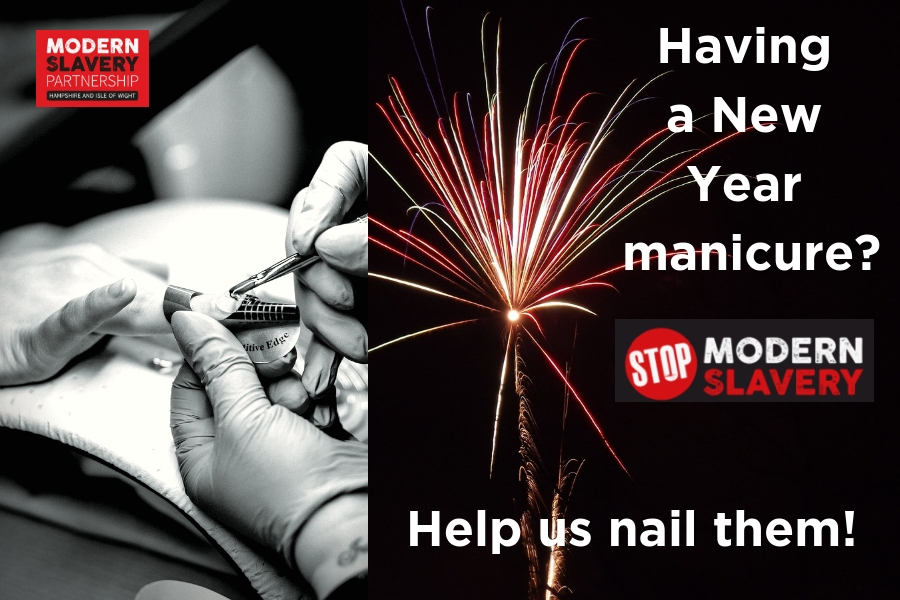 The Hampshire and Isle of Wight Modern Slavery Partnership, co-ordinated by the Police and Crime Commissioner's Office, is urging people to keep an eye out for the signs of slavery when getting their nails done in the run up to New Year's Eve.
Budget nail bars are an area of concern in relation to exploitation and slave labour. In 2016, more beauty and grooming salons opened in the UK than any other independent business, and on average women spend over £900 a year on beauty treatments.
If people who visit nail bars are aware of the signs of slavery then they can provide the best information and intelligence to enable the police to take action.
Spot the signs:
Employees
Do they appear withdrawn and neglected or unwilling to engage?
Do they appear younger than you'd expect?
Are they avoiding eye contact, or is the presence or behaviour of another individual making them appear frightened?
Are they resistant to being paid directly?
Is there a manager who takes the money and is overbearing or abusive?
Do they seem hesitant to talk?
Do they speak to others in the salon?
Gut feeling
Do prices seem 'too good to be true'?
Is the vibe you're getting making you feel uncomfortable?
Take action
Make informed choices about the beauty salons you visit
Report anything suspicious to  the police by calling 101; or call the confidential UK modern slavery helpline 24 hours a day, 365 days a year: 08000 121 700