Improved support for victims of sexual violence including rape, sexual abuse or sexual assault
10 February 2022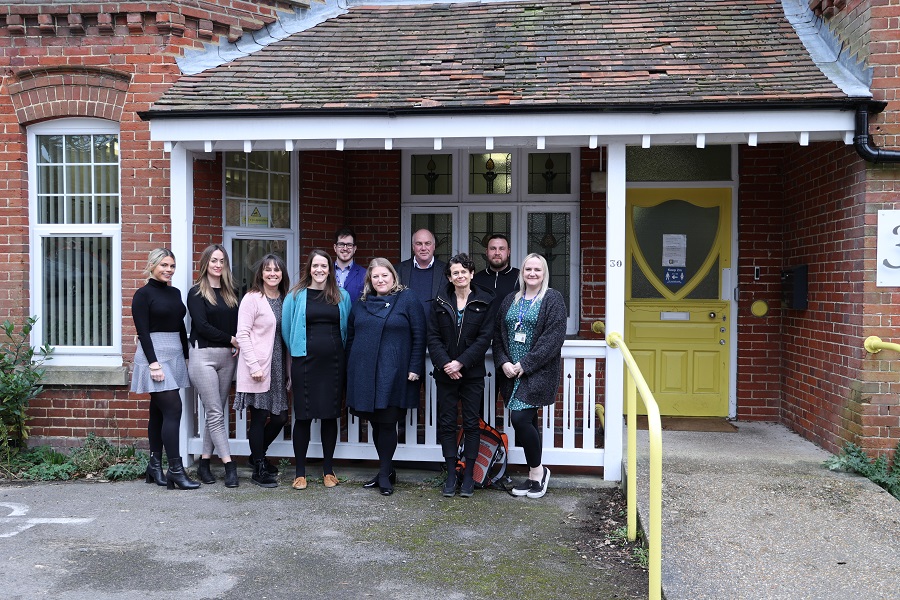 Police and Crime Commissioner, Donna Jones, announces improved support for adults, children and young people who have been victims of sexual violence including rape, sexual abuse or sexual assault.
From April 2022 there will be a new Hampshire wide Independent Sexual Violence Advisors (ISVA) service for victims of all ages, provided by Yellow Door. The new contract is funded by the Police and Crime Commissioner and in partnership with Hampshire County Council, Portsmouth City Council and Southampton City Council.
Since 2017, 3,962 referrals for support have been received into the individual ISVA Services covering Hampshire, Portsmouth and Southampton. Creating one service across the three areas allows greater flexibility and consistency of service for all age groups across all of the areas.
ISVAs provide advocacy and practical and emotional advice and support to those who have experienced rape, sexual abuse or sexual violence or sexual exploitation at any point in their lives, and whether the victim has chosen to report to the police or not. The nature of the support varies from case-to-case and will depend upon the needs of the individual and particular circumstances. If reporting to the police the ISVA will provide support from initial reporting, through the criminal justice process and beyond.  An ISVA may also provide information on other services that may be required, such as health and social care, housing or benefits.
Police and Crime Commissioner, Donna Jones, said: "It is important that victims of rape and sexual assault or abuse feel listened to and receive practical, non-judgmental and compassionate support. We are seeing an increase in rapes being reported to the police, but the numbers of cases ending up in court is far too low. Rape has a devastating effect on victims and more needs to be done to increase charge rates and give more people the chance of seeing justice. It is vital that we ensure those victims who do choose to report to the police are supported throughout the whole criminal justice process.
"The ISVA service makes a real difference to the lives of victims and survivors and the new contract will provide further improvements to the support on offer."
Nicci King, CEO of Yellow Door said: "We are delighted to be able to continue delivering the ISVA service, which provides vital support to so many local people.
"It takes enormous courage for victims to report rape, sexual assault and sexual abuse.  This new funding will enable Yellow Door to offer services throughout Hampshire, Portsmouth and Southampton to people of all ages and genders who have been affected by these issues."
Councillor Liz Fairhurst, Hampshire County Council's Executive Lead Member for Adult Services and Public Health said: "Sexual assault is a serious crime, with short and long-term effects on victims. We are very pleased to have played an active role in delivering this single unified service across the wider Hampshire area, ensuring improved and consistent support for those affected by sexual violence."
Cllr Dave Ashmore, Cabinet Member for Environment and Community Safety at Portsmouth City Council, said: "We are committed to ensuring everything is done to prevent sexual abuse and violence, and supports are in place for those who have experienced it. I'm confident that this increased Portsmouth City Council's contribution will help to provide the much-needed tailored support to victims, regardless of whether they have reported the incident to the police."
Councillor Spiros Vassiliou, Cabinet Member for Communities, Culture & Heritage adds: "Southampton's 2020/2021 Safe City Strategic Assessment highlights that sexual offences and domestic abuse remains a substantial issue in Southampton and has been set as a priority area. The personalised, emotional and practical support from the expert ISVAs will provide the much-needed support for those who have experienced any of these offences in their life. We look forward to working together to tackle this important issue as part of our local efforts to reduce violence against women and girls."