Hampshire and Isle of Wight's Police and Crime Commissioner's research team have created a 'perpetrator dashboard' to help reduce VAWG and reoffending
06 March 2023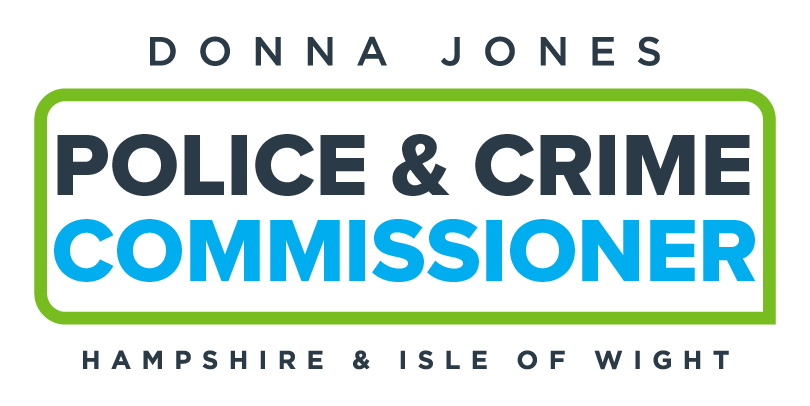 PCC Donna Jones' research team have built a support services directory for perpetrator diversion.
The dashboard has been designed to reflect intervention and diversion linked to the 'seven pathways to reduce reoffending'.
The dashboard was developed by the Commissioner's Violence Against Women and Girls (VAWG) Task Group to support Hampshire and Isle of Wight Constabulary's VAWG Strategy.
The Commissioner's Task Group was one of the first of its kind in the country. It brought together professionals from across the criminal justice system and third sector; including directors of Public Health, the Crown Prosecution Service, Prisons, Police Judges, and Magistrates to improve Hampshire and Isle of Wight's response to VAWG. Chaired by the Police and Crime Commissioner, the group continues to work together to date, but one of its primary goals is to focusing on efforts on managing offenders. 
Today, the dashboard provides a network of easily accessible services available for perpetrators to help change their behaviour and ultimately, reduce crime.
Support services are available for substance misuse, wellbeing, housing assistance, finance, employment, relationships and behaviour change. The dashboard provides contact details, referral method, criteria and a description of the service provided.
It has been built to be area specific and can quickly provide an officer with a list of available local services to reduce reoffending.
In January 2021 Hampshire and Isle of Wight Constabulary partnered with the commissioned Domestic Abuse Perpetrator Service for Hampshire and Southampton, The Hampton Trust on Project Foundation. The force-wide project identifies and manages the most dangerous perpetrators of physical and sexual violence in the community, offering them pathways to try and help change their behaviour.
The services identified in this new dashboard is supporting local policing teams to develop effective risk management plans around offenders who need diversion.
Police and Crime Commissioner Donna Jones said: "Although the tool was initially created to manage domestic abuse perpetrators as part of the VAWG action plan, the dashboard can be used to search for services for anyone who has engaged in any criminal behaviour.
"As Commissioner it is absolutely essential I am able to provide police with the right tools to reduce reoffending. It is essentially a directory, but it's in one place and it is location specific. Within a few clicks an officer can refer a perpetrator they are concerned about to get the specialist help they need to break the cycle of offending, whether that's behaviour, drug use, or housing, which is also saving hundreds of hours of police officer time.
"The behaviour change programmes which are facilitated by our commissioned Domestic Abuse Perpetrator Services in Hampshire and on the Isle of Wight have changed lives; specifically offenders who have the potential to get worse if left without diversion.
"Similarly, those who are continually committing theft to fund a drug habit. Going in and out of prison for small periods of time isn't going to stop them from taking heroin, but a supportive substance misuse intervention might, and that will ultimately mean less crime."  
Detective Chief Inspector Dave West, said: "Offending starts with offenders. Intervention and support services are powerful early preventative tools which can help assist in reducing crime across Hampshire and the Isle of Wight.
"The web-based perpetrator dashboard provides police and partners an easy and accessible means of identifying and sign-posting potential perpetrators to relevant diversion initiatives or programmes to match their needs.
"The dashboard will no doubt help in directly addressing the causes of offending behaviour.
"Adopting offender management best practice gives the Constabulary, and our local partners and commissioned services, the best opportunity to reduce risk, to change lives and to help keep our communities safe."