What is an Independent Custody Visitor?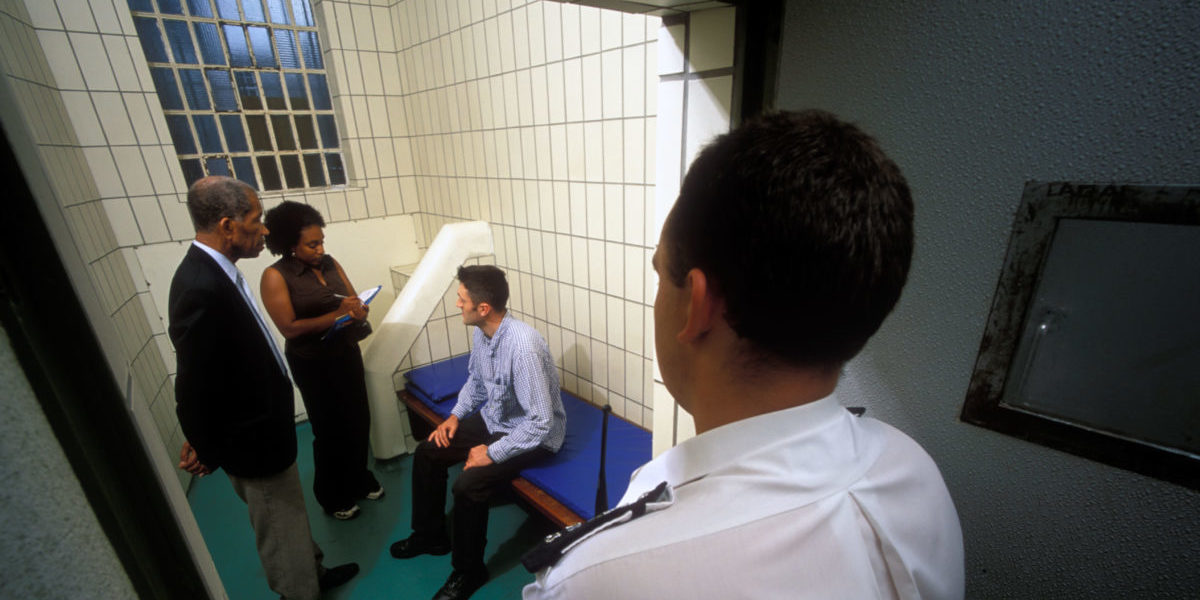 Independent Custody Visitors (ICVs) are members of the local community who visit police stations unannounced to check on the treatment of detainees, the conditions in which they are being held and that their rights and entitlements are being observed.
Who can be a Visitor?
Subject to certain exceptions anyone can apply to be an ICV. Visitors must be more than 18 years old, have been resident in the UK for at least three years prior to the date of application and currently reside in Hampshire or Isle of Wight. No special skills are required as full training and support is provided, however Visitors should be good listeners, non-judgemental, unprejudiced and generally have an interest in the community and the welfare of the people detained in police cells.  We are actively seeking to make the profile of our visitors more diverse and we welcome applications from all members of the community.
How, when, where are the visits?
The actual timing of visits is entirely a matter for the pair of visitors, but should be random and unannounced (this includes evenings and weekends). ICVs visit custody suites in Basingstoke, Portsmouth, Southampton and Newport, Isle of Wight.
What happens on a visit?
ICVs visit police stations in pairs. The custody officer or a member of the custody staff accompanies visitors during the visit, but should normally remain out of hearing during discussions between visitors and detainees. The visitors conduct a short interview with the detainee, asking about their treatment whilst in custody. ICVs must maintain their independence and impartiality. They do not take sides but look, listen and report on what they find in the custody suite. Visitors are also allowed to inspect other parts of the custody suite including the kitchen, medical room and washing facilities.
How is a visit reported?
A report is completed after each visit. Copies of the reports are provided to the police and to the office of the Police and Crime Commissioner. Appropriate action will be taken to address any issues identified during a custody visit.
Can I sign up?
Head over to our recruitment page to find out!
There are currently 41 ICVs across Hampshire and Isle of Wight. Members of the community wishing to become an ICV need to complete an application form which is returned to the Scheme Administrator. A shortlisting and interview process is undertaken and successful applicants need to attend a one day training session. Ongoing training is provided.
What have the custody visitors told us from their visits? Annual reports for the Custody Visiting scheme are produced for the Commissioner, the reports can be viewed and downloaded in this section.
The Independent Custody Visitors Association (ICVA) is a Home Office, Policing Authority and Police and Crime Commissioner funded membership organisation set up to lead, support and represent PCC and Policing Authority led schemes. Local volunteers make unannounced visits to police custody to check on the rights, entitlements, wellbeing and dignity of detainees held in police custody, reporting to PCCs and Policing Authorities who hold Chief Constables to account.