Funding for projects that cut crime and support victims
26 January 2022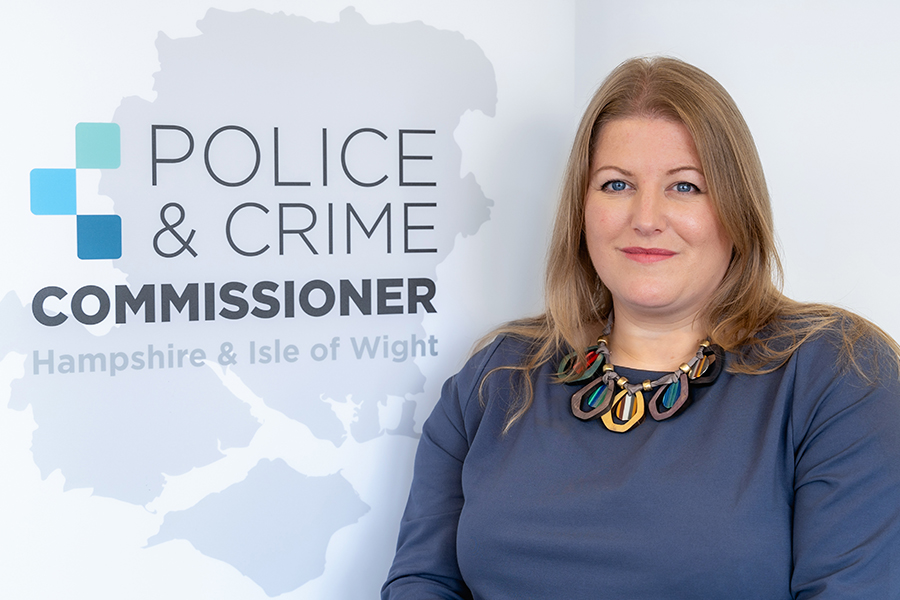 Police and Crime Commissioner, Donna Jones has awarded £263,000 to projects that support victims, reduce offending or re-offending, and protect the vulnerable from crime and exploitation.
Donna Jones said: "I am pleased to be able to provide this funding to support 51 local projects that aim to support victims and cut offending. While my number one priority is to put more officers on the streets, helping people to be and feel safer takes more than just the police alone.
"The work organisations do with offenders to reduce re-offending, and interventions to stop people from being exploited or engaging in criminal behaviour, are also vital in the fight against crime. Helping victims to secure the justice they deserve is essential as is providing the emotional, mental and practical support they need to recover."
The Commissioner sets out in her Police and Crime Plan www.morepolicesaferstreets.com that preventing young people from committing crime is one of her main priorities.  This round of funding sees a number of organisations, such as Pompey in the Community, No Limits, Y-Services, Saints Foundation, Oarsome Chance, Yellow Brick Road, and Motiv8, receiving funding to work with vulnerable young people who are at risk of taking part in criminal behaviours including county lines.
In addition there are education and crime prevention workshops being funded. This includes Yellow Door's STAR project, teaching schoolchildren about healthy and unhealthy relationships, and Youth Options' crime awareness programme for primary schools.
The pandemic led to an increasing number of people experiencing domestic abuse, and in the past year tackling Violence Against Women and Girls has rightly become a national priority. This is an area that Commissioner Jones has spoken out about as one of the Association of Police and Crime Commissioners' national leads for victims.
The grants also include a project by Stop Domestic Abuse working with victims of domestic abuse in rural communities and Yellow Door's Safer Futures projects to support children aged 6-10 years who have lived with domestic abuse. Circles South East has received a grant to work with people at risk of abusing others, and those who have been convicted of sexual offences, to break the cycle of abusive and inappropriate behaviour.