3 March: Justice Week 2021 – Pandemic challenges met by the CPS
03 March 2021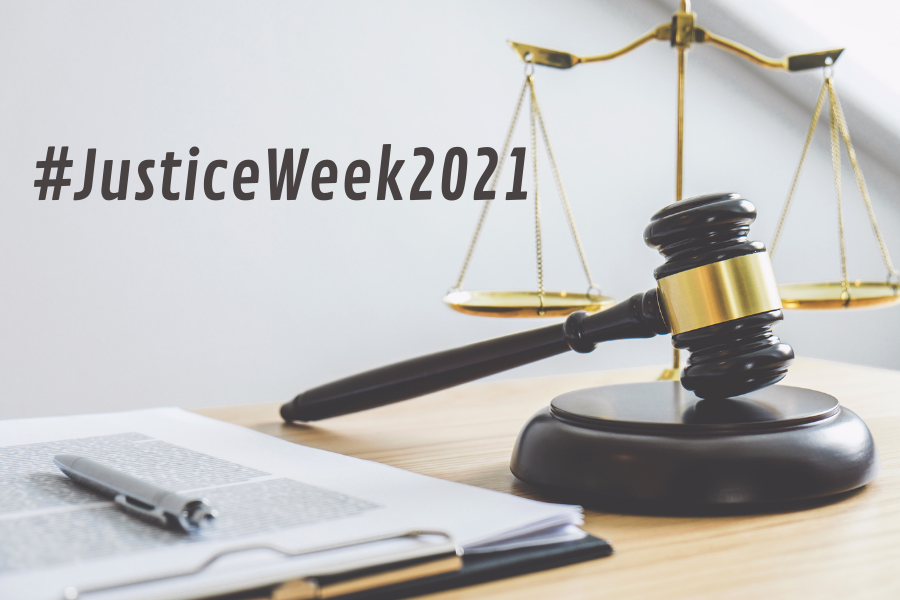 Joanne Jakymec, Chief Crown Prosecutor and member of the Local Criminal Justice Board talks about the tremendous effort from all criminal justice partners to ensure that justice could continue to be delivered throughout the pandemic, the importance of minimising the impact on victims and witnesses and how proud she is of the dedication and flexibility of CPS staff.   
It goes without saying that the COVID pandemic has had a profound effect on us all for a variety of reasons, but now that a year has passed it is good to reflect on how the Crown Prosecution Service (CPS) Wessex has adapted to enable our work to continue in the criminal justice system.
CPS Wessex, covering Dorset, Hampshire and Isle of Wight and Wiltshire, has over 240 members of staff working across our offices in Eastleigh and Portsmouth, and covering the magistrates' courts and Crown Courts in all three counties.
Our office-based staff have predominantly been working from home.   We already had the infrastructure in place to enable us to work from home, but the introduction of Microsoft Teams has enabled us to stay connected with each other so that it still feels like we are working as a team.
On a typical day now, our lawyers continue to provide charging advice to the police and are fully equipped to progress the prosecution of cases in court.   We continue to work closely with the police in order to ensure we have all the evidence we need to be satisfied of a realistic prospect of conviction, and our engagement with defence, HMCTS and victim and witness support services is now as important as ever.
The most challenging aspect has obviously been ensuring that our prosecutors and support staff are able to attend court safely to prosecute our cases.   There has been a tremendous effort from all our criminal justice partners to ensure that justice can continue to be delivered on a daily basis, whether that be via HMCTS' Cloud Video Platform (CVP) which enables some hearings to happen remotely, or by traditional court hearings albeit with added social distancing measures in place.
Inevitably, the pandemic has caused delays in some cases.   We are working in partnership with the Local Criminal Justice Boards and through our dedicated COVID recovery groups to ensure that the right measures are in place to deliver justice swiftly where we can, and that the right cases are being prioritised where there has been a delay caused by COVID.
We are acutely aware of the impact that delays have on our victims and witnesses and our COVID governance includes a multi-agency group focused on victims and witnesses.   It is very important to me that we do all we can to minimise the disruption caused by COVID, which is why it has been central to our business that staff have been able to continue the majority of their normal tasks whilst adapting to working from home and court.
Another important part of our work in CPS Wessex is to engage with our local communities.   We usually do this by meeting in person at various stakeholder meetings, community groups, schools and other local criminal justice forums to inform people about our role in the criminal justice system, and to listen to feedback from them.
We have completely adapted so that our engagement work can continue effectively.   Instead of meeting in person, we have used Microsoft Teams and Zoom to meet virtually with our community members.   Our Local Scrutiny and Involvement Panels, where independent members scrutinise our Hate Crime and Violence against Women and Girls cases, have met virtually so that we continue to benefit from their feedback and recommendations.   We have also successfully adopted the same approach with our Race Confidence Community Group.
We have continued to liaise with schools and local community groups during this time, with our Inclusion and Community Engagement Manager organising sessions on Hate Crime, which have been delivered virtually.
Our normal working environment has been completely turned upside down as a result of this pandemic, but I am enormously proud that my staff have been innovative, flexible, and as dedicated as ever, to delivering justice despite the challenges of balancing their personal and work responsibilities.
Joanne Jakymec
Chief Crown Prosecutor, CPS Wessex