15 October 2019: Why Third Party Hate Crime Reporting Centres are so important
15 October 2019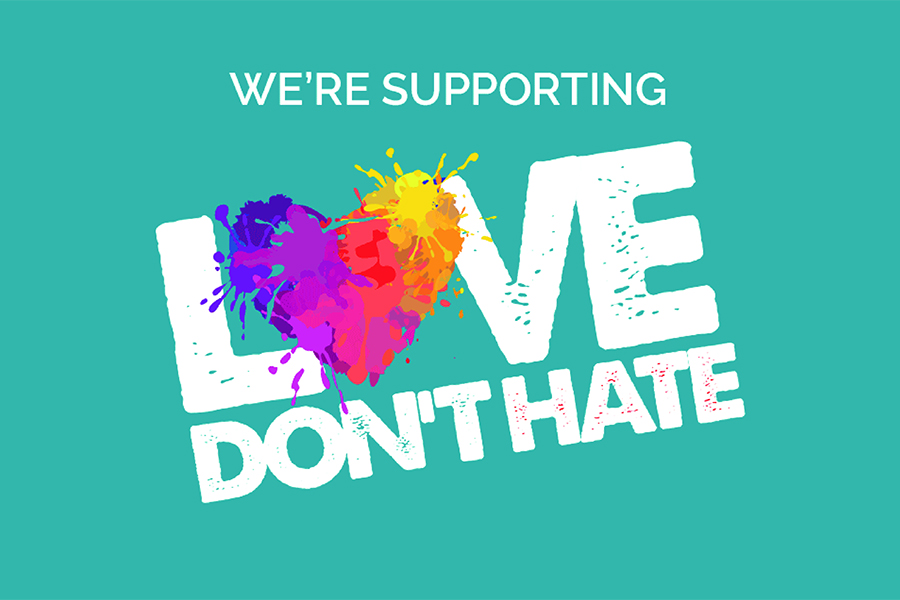 To properly deal with Hate Crime it is vital that all incidents taking place are reported. Many go under reported, which is a problem considering the effect Hate Crime has on individuals, their families and a community.
Hate Crimes target people simply because they are, or are perceived to be a disabled person, of a particular race, religion, sexual orientation or transgender identity. They cover anything from physical attack, threat of attack, verbal abuse, insult or harassment. The psychological impact of an attack on someone's identity can be much more long-lasting and severe compared to other crimes.
In 2017, we at SPECTRUM Centre for Independent Living (a disability advocacy organisation striving to change the way Disabled People are perceived by society) decided to do something about the underreporting of Hate Crime. We set up a partnership, known as the Southampton Hate Crime Network, of community organisations in the city that would raise awareness of Hate Crime but most importantly make reporting of incidents much easier for victims or witnesses. The partnership consists of over 20 Third Party Hate Crime Reporting Centres across the city and all can offer advice and support to anybody affected by Hate Crime.
A main reason for underreporting of Hate Crime is the fear people have in going directly to the police. Victims can be put off by taking this route as they feel they might not be taken seriously or will lose their anonymity and become victimised. In turn incidents are happening regularly without anyone knowing about them. A solution to this is having places, which specialise in supporting the types of individuals affected by Hate Crime, that people can go to and feel comfortable about reporting what they have experienced. We believe having this system in place here in Southampton has helped the number of reported incidents across the city to rise. In 2016-17 there were 600 reported Hate Crimes whereas in 2018 there were 825.
Over time it is obviously vital that we see fewer incidents having to be reported. At the moment however our main aim as a network is for incidents not to go unnoticed. If reporting centres are finding out about incidents and giving victims the support they need; help with reporting to the police or contacting support organisations like Victim Support then this can only be a positive. We have made great progress in supporting victims so far and we are determined that this continues.
Here at SPECTRUM we have had a number of experiences in dealing with Hate Crime and its affects. This story shows why we are doing what we are doing:
"A mother of a Disabled man told me they had endured years of low level aggravation from a neighbour on what the two of them felt was hate motivated. The neighbour felt it was unfair that the man was receiving benefits. Many times they had reported to the police and had police visit. They always had a different officer visit and the officers often viewed it as anti-social behaviour. The main issue however was that the police didn't seem to be linking these different call outs to being about the same issue, caused by the same person and therefore building a case that it was clearly hate motivated. When we intervened, made contacts with the police and got these separate reports joined together, and recognised as Hate Crime, this resulted in the police taking the issue more seriously."
Developing the 'Love Don't Hate' Hate Crime smartphone app in 2018, we have made it much easier, quicker and simpler for people (like the Disabled man above) in the city to seek help when encountering Hate Crime. All people need to do is click onto the 'REPORT' button when opening the app and they can instantly find their nearest Third Party Reporting Centre to contact about an incident. Now however, with the app including reporting centres across the whole of Hampshire and Isle of Wight (as of this year's National Hate Crime Awareness Week), the scope for the app to help victims of these horrific incidents is much greater.
The app is available to download on Google Play and Apple AppStore .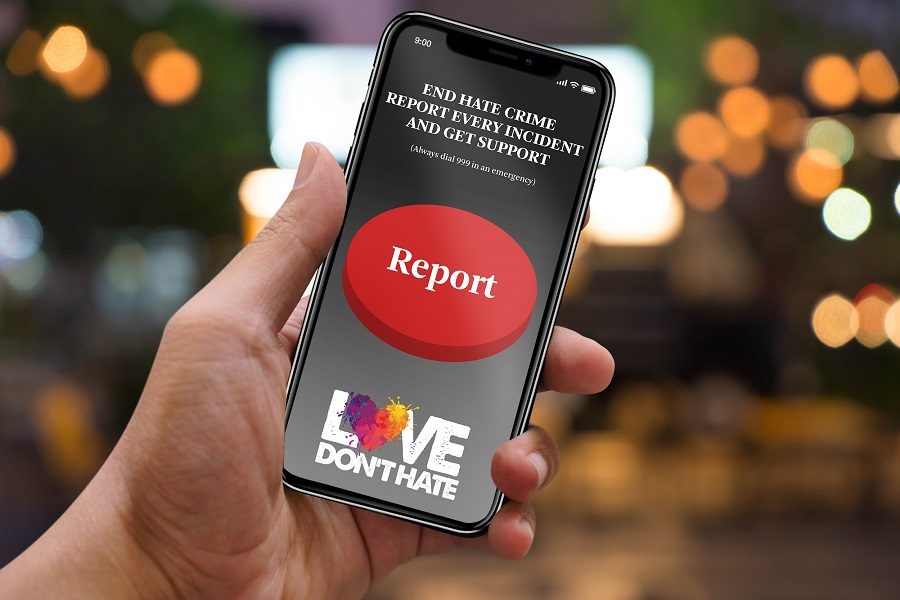 We obviously want to better inform the public about Hate Crime and the support which exists, but to have an even greater impact as a network it is important we look at how to actually tackle Hate Crime. This can only be done by encouraging potential and existing perpetrators of Hate Crime to have positive thoughts about those who are different to them. To help do this, our next major project as network will involve educating youngsters in Southampton about Hate Crime and its negative impacts. One day we will then hopefully see a zero-tolerance approach towards any incident motivated by hate, and in turn much fewer incidents. Until we have helped society get to that point our work remains incomplete.
By Sam Waddington, Southampton Hate Crime Network Coordinator