Commissioner Commends Constabulary's crackdown on County Lines
01 November 2021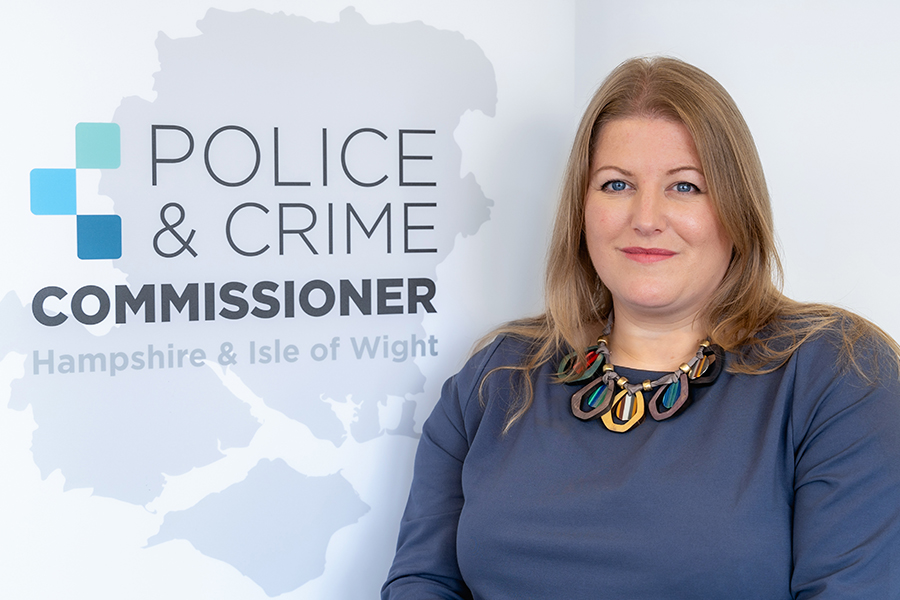 Police and Crime Commissioner, Donna Jones, has commended Hampshire Constabulary for its efforts as part of the National County Lines Intensification Week, which locally resulted in 43 arrests, the seizure of drugs, mobile phones, money and weapons and 59 individuals being safeguarded, including children.
Donna Jones, said:
"We all know the misery that drugs can cause, but the criminal exploitation of children and vulnerable adults, as well as increasing use of violence, that is an inherent part of county lines makes it especially damaging.
"I welcome the focus on disrupting these networks and the targeting of individuals involved during the intensification week. With 43 arrests, and the seizure of 269 wraps of crack cocaine, 265 wraps of heroin and other drugs, plus the seizure of 5 knives and 6 air weapons, 63 mobile phones and £50,000 in cash this has been an excellent result for the Constabulary.
"I am pleased that along with the arrests and seizures, a number of individuals have been safeguarded as a result of the police action and that the welfare of those who are vulnerable to exploitation has been a priority alongside enforcement."
County lines drug dealing is a crime which impacts communities and involves the exploitation of vulnerable adults, as well as children. Criminal gangs set up a drug dealing operation in a place outside their usual operating area, with deals taking place away from larger cities such as London, and instead being carried out in smaller towns like we have in Hampshire.
Hampshire Constabulary supported the National County Lines Intensification Week between Monday 11 and Sunday 17 October 2021. Throughout the intensification week, warrants were conducted at a number of addresses and welfare checks were made on vulnerable and educational visits made to schools, as well as proactive patrols targeting hotspots.