Commissioner awards funding for projects that cut crime and support victims
09 May 2022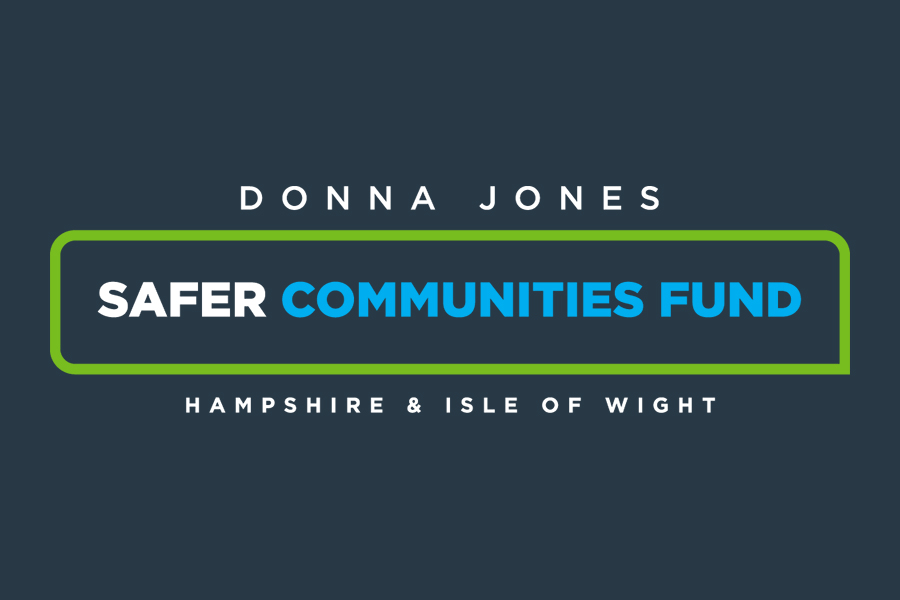 Police and Crime Commissioner, Donna Jones has awarded £2.6 million to projects that support victims, reduce offending or re-offending, and protect the vulnerable from crime and exploitation over the next three years.
Donna Jones said: "While my number one priority is to put more officers on the streets, helping people to be and feel safer takes more than just the police alone. The work organisations do with offenders to reduce re-offending, and interventions to stop people from being exploited or engaging in criminal behaviour, are also vital in the fight against crime. Helping victims to secure the justice they deserve is essential as is providing the emotional, mental and practical support they need to recover."
The projects that have been funded will all support priorities set out by the Commissioner in her Police and Crime Plan www.morepolicesaferstreets.com.
Preventing young people from committing crime is one of the main priorities within the Plan.  This round of funding sees a strong focus on projects that educate young people so they can stay safe and programmes that support those who are vulnerable or at risk.
Example projects include:
Hampshire Cricket Board: A free, accessible cricket initiative, providing weekly cricket sessions in hotspots of areas of multiple deprivation. The project will engage youth aged 12-25 in regular sport and physical activity, acting as an early intervention to youth crime and anti-social behaviour.
The Kings Arms: Aspire Project offering workshops with young people who are on the edge of exclusion from school or who may disengage from their education and leave school without qualifications or any aspiration for their future and therefore get caught in crime.
Revive Newport: Youth cafe for young people with a range of social activities and support services, alongside a five-day/week detached service with youth workers working with young people at town-centre locations identified by the police and council.
Motiv8: Referral based services in Havant, Portsmouth, Fareham and Gosport providing targeted 1:1 mentoring to reduce Crime/ASB and all forms of Exploitation.
Yellow Door: Stronger Families project that will maintain and further develop the support for families affected by Child and Adolescent to Parent Violence. Working in partnership with Southampton Family Trust (SFT) to respond to the needs of families with children aged 12-17 years through group and individual interventions.
Oarsome Chance: Delivers education and employability benefits for young people through a combination of workshop-based learning and physical activities, alongside a high level of wrap-around support. This is to be extended through the development of family support and outreach activities.
Donna Jones, said: "Young people need the right support at the right time to reduce their risk of being drawn into crime, maximise their full potential, and help them live positive lives.  I have funded a number of projects that focus on working with those identified as vulnerable or at risk to tackle the causes of their behaviour and prevent issues from escalating."
In addition to the grants the Police and Crime Commissioner provides support services through a number of contracts including support for Domestic abuse victims, Restorative Justice, the Victim Care Service, Frankie Workers and Independent Sexual Violence Advisors (ISVAs).