Clear message sent to disrupt criminality in Portsmouth as PCC joins police operation that's cracking down on crime
05 April 2023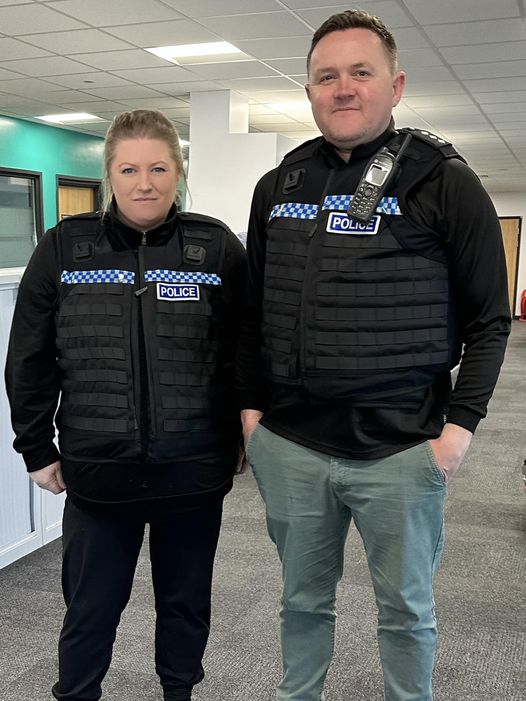 The Police and Crime Commissioner, Donna Jones, has praised the work of officers in Portsmouth as Operation Blue Island swung into action across the city on Tuesday 4 April 2023.
The operation was set up to boost efforts to target a range of crimes including burglary, theft, shoplifting, anti-social behaviour, and drug crime.
Officers in the city say the enforcement action is just the start of ensuring that the concerns of the local communities continue to be heard, and that positive steps are being taken to clamp down on criminality and deter criminals from operating across the city.
In joining the operation, PCC Donna Jones said: "This affirmative action by officers in Portsmouth shows that we are listening to the hard-working residents and businesses who want to see their communities thrive and not be blighted by criminals who are intent on making their lives miserable.
"As Commissioner, I have pledged to residents across Hampshire and the Isle of Wight to increase police visibility in their neighbourhoods and I was pleased to witness first-hand how officers in Portsmouth are taking to the streets and pushing home the message that crime in any form won't be tolerated.
"I have been very impressed with the new Chief Constable Scott Chilton. In his first six weeks, he has sent a strong message that Hampshire and Isle of Wight Constabulary are serious about being tough on crime and making the police more visible. These operations were led by DCI Ross Toms who delivered multiple warrants. DCI Toms and his team are delivering exactly what the public expect which is robust policing."