City comes together to collaborate on a plan to reduce violence
06 February 2020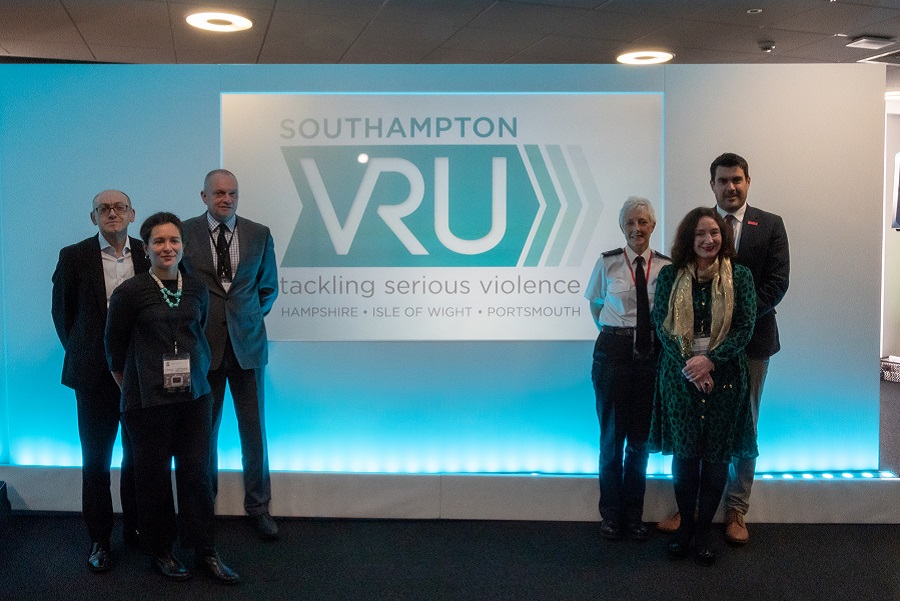 Over 150 individuals, organisations and community groups from across Southampton came together on 6 February to explore what serious violence means for the city, the influencing factors and collective solutions to help combat it.
Chaired by Southampton City Council, the Southampton Violence Reduction Unit (VRU) held the Serious Violence Summit, to bring together a number of city and community stakeholders to inform and consult on a draft Serious Violence delivery plan.
Attendees heard from a number of speakers who all play a part in the development of the city's delivery plan, sharing expert insight and identifying community activity and networks already in place to galvanize an anti-violence movement across Southampton.
Enzo Riglia, Assistant Police and Crime Commissioner, said: "Work is already underway across Southampton supporting projects that work with young people to address issues such as county lines, knife crime, exploitation and the impact of Adverse Childhood Experiences. The VRU builds on this and helps shape the response across the whole county to these issues.
"This event shows the commitment this city is giving to these issues and will help improve our understanding of the drivers of violence in Southampton. Helping to identify what is still needed from a community perspective."
Chris Brown, Violence Reduction Manager at Southampton City Council comments: "Thank you to all of the delegates and key speakers for attending the Summit. It was a great opportunity for young people, Councillors, businesses, police, probation and charities in the City to collectively discuss the challenges we face as a City.
"It's only by working together that we can help tackle the causes of serious violence, and stop the impact of violence on individuals, families and communities in the City."
Superintendent Kelly Whiting comments: "Tackling violent crime depends on partnerships across a number of sectors, not just the police, but includes education, housing, social and youth services. Every agency is crucial in supporting the city move towards a future free from violence, and this is a positive step forward in tackling the root causes of violent crime.
"In particular, the city needs the support of communities thinking about what they can contribute to help prevent violent crime happening in the first place and how they can support measures to get young people and young adults involved in positive activities."
The Southampton VRU is a local delivery arm of the pan-Hampshire Violence Reduction Unit which brings together partners from police, probation, education, health and local authorities together with young people and communities to develop a joined-up approach to prevent and tackle serious violence.