British Retail Consortium asking for police to do more
12 August 2022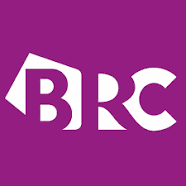 Over 100 retail leaders have written a joint letter to PCCs in England and Wales calling on PCCs to make retail crime a priority, underlining the impact it has on victims.
In the open letter, the British Retail Consortium expressed their concern for rising reports of violence, abuse and anti-social behaviour partly linked to shoplifting.
The letter has asked for PCCs to commit to making retail crime a priority in their local policing plan, work with businesses to investigate ways to make reporting simpler and push their local forces to investigate all reports of violence and abuse against retail workers.
The letter also references the new amendment made to the Police, Crime, Sentencing and Courts Act 2022 which sees stronger sentences for those found guilty of violence and abuse against retail workers and asks PCCs to support the amendment by ensuring it is 'properly and widely used.'
Responding to the letter from a Hampshire and IOW perspective, Police and Crime Commissioner Donna Jones said: "Retail workers go above and beyond to keep their customers and colleagues safe. I know locally that businesses have adopted various crime prevention initiatives to ensure they can protect their buildings, products and each other from burglary, theft and assault, however as this letter outlines, they need more support from the police.
"I know that crimes against retail staff, especially violent crimes are going under reported and we need to address this to be able to tackle the problem effectively and protect local businesses and their workers.
"I made reducing business crime a priority in my Police and Crime Plan and I have also established the Safer Hampshire Business Partnership made up of businesses from the local area who help to identify challenges and crime patterns, develop ways to share intelligence and combat prolific offending. I will be addressing the points made in this letter with the Partnership at the next meeting, jointly with the police.
"Response and investigation is so important, but prevention is also key. My office funds projects that look to reduce re-offending with prolific offenders, like shoplifters, to bring about long lasting solutions to crime reduction. The projects also address drug and alcohol dependency which can be drivers of these crimes.
"Retail workers are often on the front line of abuse, they are in public-facing roles and require more support when it comes to assaults or verbal attacks. I'll be monitoring how the new sentencing guidelines are used and the impact on violence and abuse against retail workers locally."