Big Conversation 2022
30 June 2022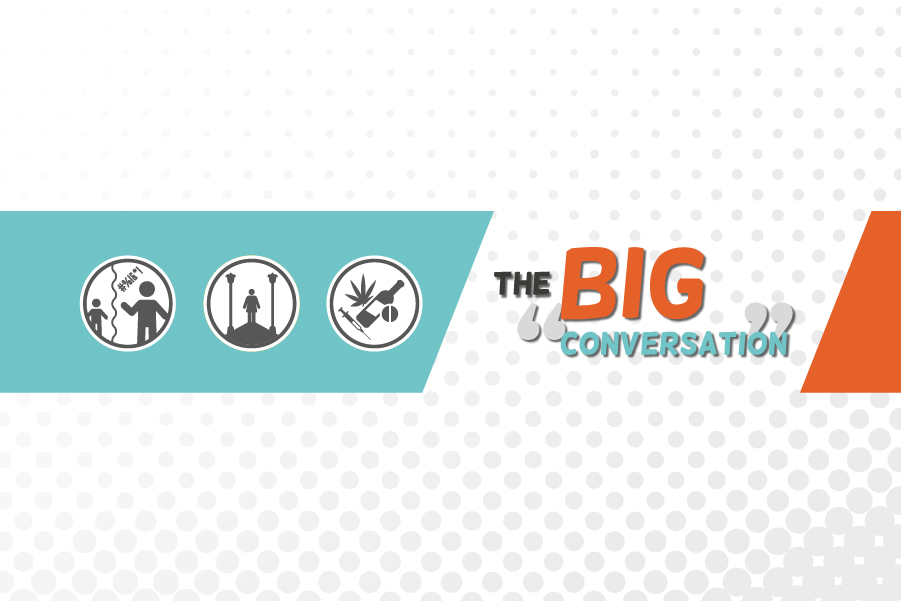 The Police and Crime Commissioner's Youth Commission is undertaking its Big Conversation 2022, asking young people for their views on topical crime and policing issues.
This year the focus of the Big Conversation is on hate and hostility, substance misuse and being safe on the streets.
The Youth Commission acts as the voice of young people, informing and supporting the Police and Crime Commissioner in their work, and in challenging the Chief Constable on areas that are of importance to young people.
Each year Youth Commission members consult with young people aged 14-25 on issues important to them and seek ideas on how these can be tackled. They also work to raise awareness and educate young people on their chosen priorities via campaigns. They run workshops, speak at events and take part in a range of other activities.
Police and Crime Commissioner Donna Jones commented:
'The Big Conversation is a fantastic opportunity for me to hear the views of our young people in the community. I welcome the opportunity to work with them on the important issues affecting their everyday lives and finding ways to overcome these issues.
'I want Hampshire and the Isle of Wight to be places our children can walk the streets without fear of violence or intimidation. In my Police and Crime Plan I have already committed to increase police visibility to make our young people feel safe.'
Members said:
"I chose to focus on substance abuse because it's still an ongoing issue that affects many people, most importantly young adults and children. It isn't something that is necessarily discussed about with young people and that in itself is the main issue that we need to tackle". Francesca, 20, Winchester.
"Everyone should be able to walk home at any time of day and feel safe to do so. It's really important that we don't overlook how much of an impact feeling at risk while travelling can have and that we bring awareness about how to both stay protected and create more trusting and comfortable communities for everyone." Lucy, 13.
"I wanted to focus on hate and hostility as I believe it's something that can easily go unnoticed or not dealt with properly. It may also be something that young people are unaware of, so I want to help educate them in treating everyone fairly" Tia, 22, Portsmouth
They're keen to hear from as many young people as possible, the Big Conversation can be found online at https://cutt.ly/3YYsVT6  and closes on September 30th
For more information about the Youth Commission visit www.hantsyc.com