Relationship with the Police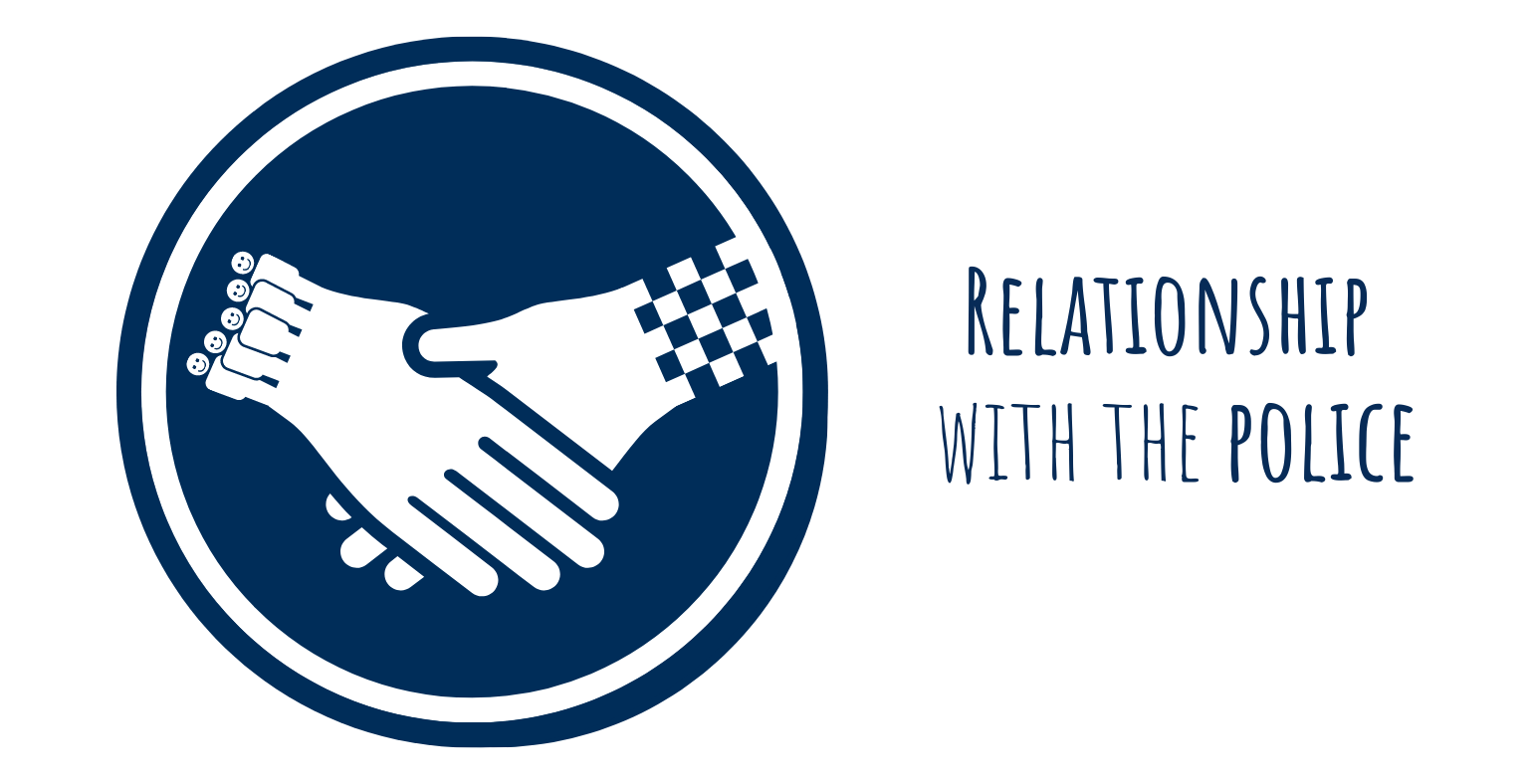 #weareallpeople
#unitetogether
Why have we chosen this our priority?
We are really interested in how the Police interact with young people and vice versa. We want to help rebuild this relationship. We want to tackle the prejudice and stigma around Policing.
What will we do?
We will raise awareness, promote projects and campaigns through our social media.
We will attend various community events to promote our Big Conversation and encourage the Police to attend with us too.
We will work closely with and support the Child Centred Policing Strategy (CCP) in Hampshire and the IOW and offer ideas on how they can interact better with young people.
Influence the work of the IOPC Youth Panel (Independent Office of Police Conduct)
We will deliver workshops in schools to gain their views and hopefully involve the Police in this too
We will work in partnership with Hampshire &IOW YIAG (Youth Independent Advisory Group) to scrutinise how the Police deal with young people.
We will work with and encourage the Police to be seen in our communities in more positive situations.
What you can do?
Fill out The Big Conversation https://survey.alchemer.eu/s3/90526467/Youth-Commission-Big-Conversation-2023
Fill out surveys and questionnaires honestly
Encourage others to engage with the Police
Speak out against false prejudices and stigma
Question and take balanced views about news stories
Contact those who may have had negative interactions with the Police and ask them to complete our Big Conversation.
Important dates:
National Police Week May 14th to May 20th 2023
Police Memorial Day 1st October 2023
Links to resources and support:
We just want to say, if you're struggling with anything or have been a victim of crime or are worried about your safety, please speak to a trusted adult, such as a teacher, youth worker or a family member, or look through these links for support.
https://www.hampshire.police.uk/
https://www.policeconduct.gov.uk/investigations/our-youth-panel
https://www.roundmidnight.org.uk/
https://www.police.uk/pu/notices/streetsafe/street-safe/
https://crimestoppers-uk.org/fearless
Our very own OPCC volunteer Casey wrote this song – Casey was a long standing Youth Commission member, having joined when it started ten years ago! https://www.youtube.com/watch?v=1EBUeRLD_kk
Our Big Conversation 2023: https://survey.alchemer.eu/s3/90526467/Youth-Commission-Big-Conversation-2023
For mental health https://www.kooth.com/
https://giveusashout.org/get-help/   Text 'shout' to 85258
Follow us on

hantsyouthcommission

hantsyc

 hantsyc

Youth Commission

  Sign up to our newsletter
Read the latest newsletter today!