This week the Commissioner invited residents to get crime prevention advice and help at the Royal Isle of Wight County Show, and welcomed commissioned partners to the office to improve collaborative working.  The assistant PCC attended the Police Strategy Forum, and also represented the PCC at Armed Forces Day.
Crime prevention help and advice at Isle of Wight County Show
We'd like to invite local residents on the Isle of Wight to make the most of new equipment funded by the Police and Crime Commissioner at the Isle of Wight County Show this weekend.  As a result of support and funding from the Commissioner, local residents can secure their valuable items by having them marked for free by a new Dot Peen Property Marking Machine at the event on Sunday 30 June 2019. Residents can take along small items, such as garden tools, power tools, mobile phones and tablets and equestrian tack.
For larger items such as plant machinery, tractors and trailers and golf clubs, residents should visit the stand to book a visit from a member of the County Watch team who can offer property marking at rural locations, including farms and equine centres that could be targeted by thieves.
With this new marking equipment the Hampshire Constabulary County Watch team will be able to systematically visit repeat victims of burglary and theft in rural areas across the Isle of Wight and Hampshire to ensure property is marked in an effort to prevent future crime. By marking items the police will be able to identify lost and stolen property more quickly and return it the rightful owners. It also helps to deter would-be thieves as the valuables, once marked become harder to sell on and too hot to handle.
The Hampshire Constabulary Country Watch stand is located in the Wight Fibre Activity Zone. We look forward to seeing you there.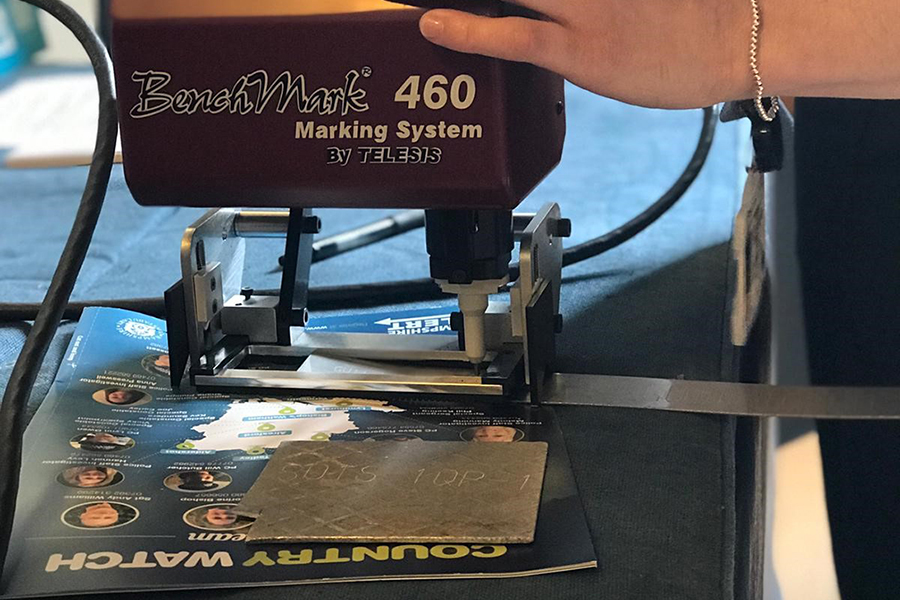 Working in partnership
We were pleased to welcome a number of our commissioned partners to the office this week to discuss how we can communicate better together. Communications representatives from projects and organisations that the Commissioner supports and funds are invited to the office every few months to be part of the Communications Forum to explore joint opportunities to promote the services they provide to the local community. Representatives from Hampshire Cultural Trust, Isle of Wight Youth Trust, Community First, Winchester Street Reach, Crossover Youth Centre, Street Pastors, Barnados, Hampshire Youth Offending Teams (YOTs), Y Service for Young People and Saints Foundation all came together to share ideas for future events and future collaborative working and also took the opportunity to network with each other.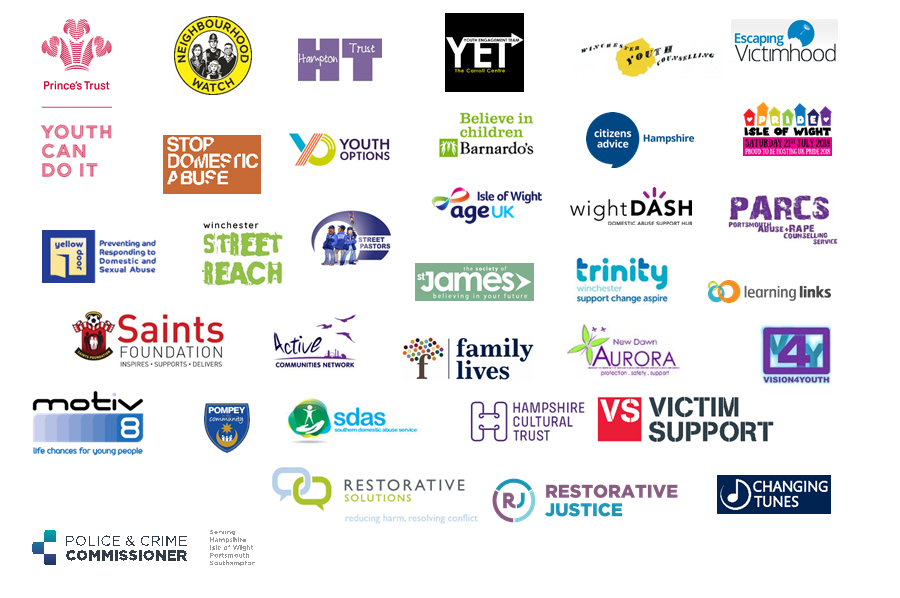 Keeping up to date on Police Strategy developments
The Assistant Police and Crime Commissioner attended the free two day Police Strategy Forum 19 in Oxford this week focussed on developments in police focused IT solutions and strategy developments in tackling serious organised crime. He heard a number of presentations from other police forces on handling major incidents and local initiates as well as potential technology service providers. Diversity, equality and inclusion were also a central theme of the two day event.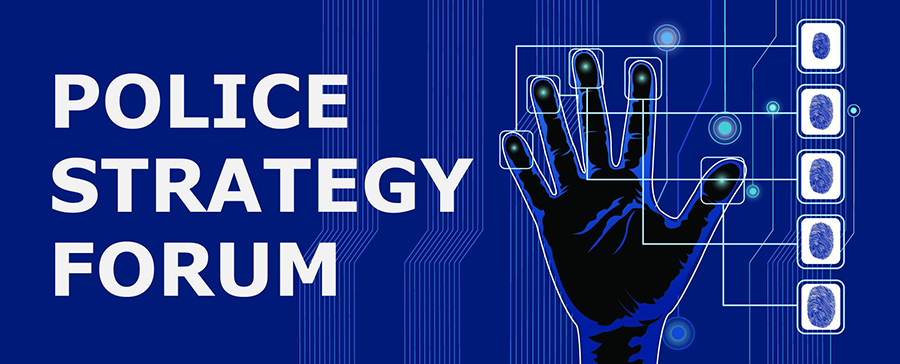 Supporting the Armed Forces
It's Armed Forces Day on Saturday and the Assistant Police and Crime Commissioner was proud to represent the Commissioner and Office at a Flag Raising Ceremony in Winchester on Monday ahead of the formal day. He said: "It was an honour to be part of the proceedings and to recognise the contribution of the armed forces and past and present men and women who have played a role in the forces community."