Partners from across Hampshire, Thames Valley, Sussex and Surrey came together last week to discuss shared issues around serious violence and how they can collectively address them, supported by the Home Office 'Serious Violence Strategy'.
This event was hosted by the Home Office and both the Head of Commissioning and Assistant Police and Crime Commissioner (APCC) presented, highlighting the importance of Early Years Intervention and an understanding of and training in Adverse Childhood Experiences (ACEs). For further information on serious violence and links to ACEs click here.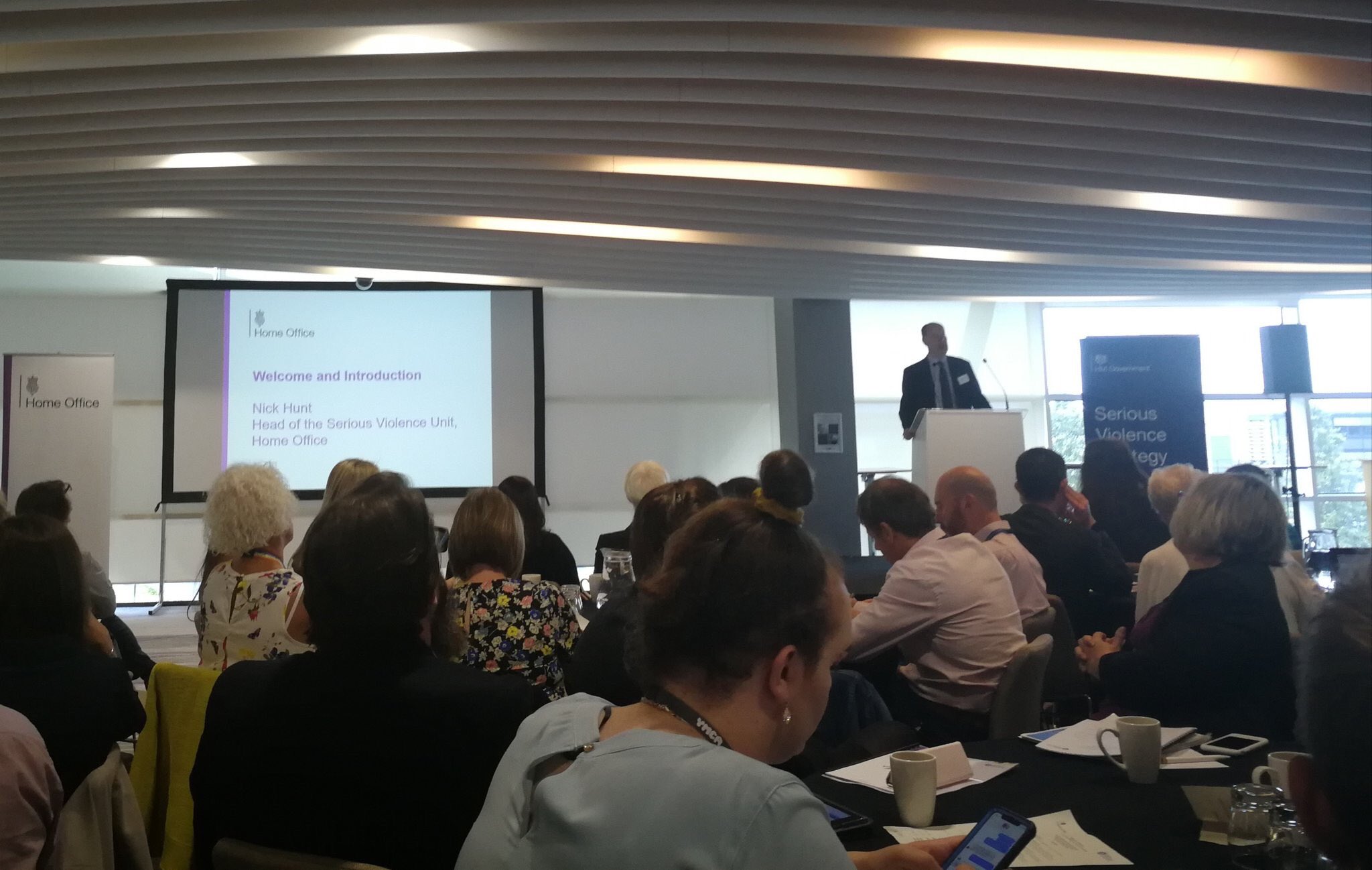 Modernising Criminal Justice
The Commissioner's office works closely with the Local Criminal Justice Board to oversee and influence the criminal justice system. This week, the Assistant Police and Crime Commissioner (APCC) attended the Modernising Criminal Justice Conference in London, which focussed on the technological developments that are supporting the criminal justice system. The APCC heard about the technological changes that can support police forces including direct updates from CCTV, which is already undertaken by Hampshire Constabulary, giving reassurance the force is in line with future direction and developments.

Working together to tackle business related crime
The Safer Hampshire Business Partnership met this week in Southampton WestQuay. The meeting was hosted by SoBAC (the Southampton Business Crime Reduction Partnership) and was chaired by Assistant Police and Crime Commissioner. Partners from across the business spectrum including, the Federation of Small Businesses, both Portsmouth and South Business Crime Reduction Partnerships, Southampton BID, the national business crime lead as well as Southampton City Council and officers from Hampshire Constabulary attended the quarterly meeting, working together to tackle business related crime.
The partnership received updates from the national business crime lead on development relating to business crime including the revision and adoption of a new business crime definition, as well as presentation from the Winchester district Chief Inspector on how the district tackles business crime. The partnership also received a presentation on a Southampton BID initiative which targets the most prolific offenders. A proposal was put forward by the Commissioner's office to coordinate and run a campaign focussed on tackling business crime which was endorsed by the group.
Have your say on Anti-Social Behaviour
Local residents have told the Commissioner that anti-social behaviour is one of their top concerns and they would like to see more policing funding allocated to tackling this problem. This week the Commissioner has launched a survey to explore what types of ASB concern people the most and what people are currently likely to take on experiencing ASB, to identify what needs to be done to make people feel safer. If you'd like to voice your concerns and have your say, please click here to access the survey.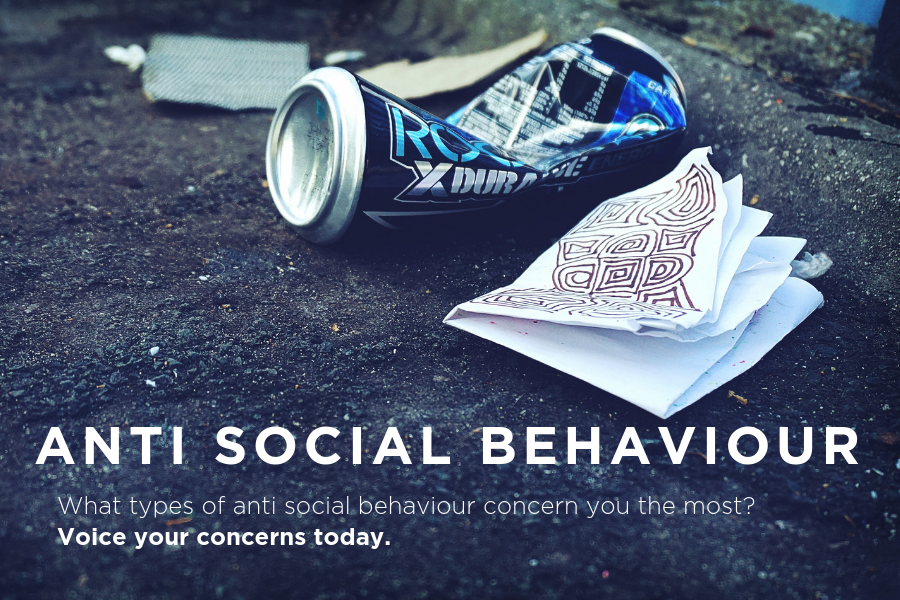 Polish Community Day
On Saturday we attended the Polish Family Fun Day in Southampton – a brilliant event that showcases Polish culture, food, businesses and entertainment. We spoke with many of the visitors about their safety related concerns and gathered their views on what policing issues matter most to them.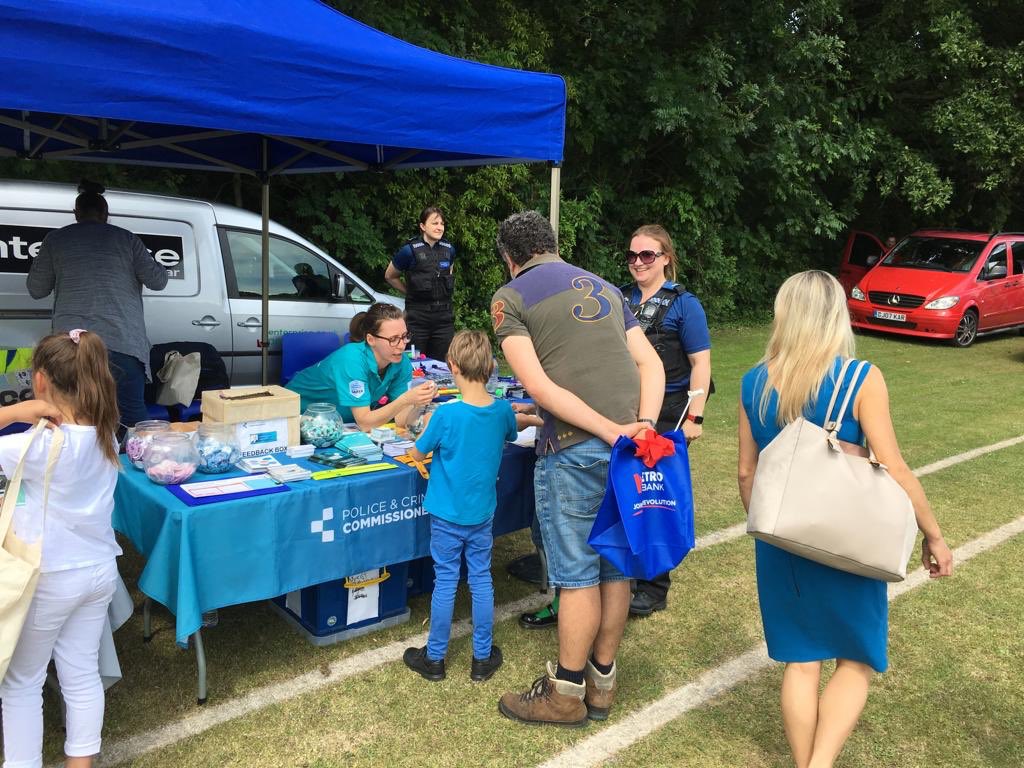 Offender Management
One of the Commissioning and Contracts Managers met with Hampshire Constabulary this week to discussion the introduction of a new female only Out of Court disposal called WaDE (Women and Desistance Engagement) which is being funded by the Commissioner and will start in August 2019.
Evidence shows that vulnerability can drive offending and prevent people from breaking out of the cycle of reoffending and this is particularly stark for female offenders. We know that there is a higher prevalence of need amongst female offenders, such as mental health problems, and self-harm. Many experience chaotic lifestyles which are often the product of a life of abuse and trauma; almost 60% of female offenders have experienced domestic abuse. Providing the right approach to female offenders, that addresses vulnerability, follows the evidence about what works in supporting them, and treats them as individuals of value can have substantial benefits for victims, families, and wider society, as well as for female offenders themselves.
WaDE will be offered 'as a pilot' through a conditional caution (two 5hr workshops) to women over 18 and will be provided by the Hampton Trust and evaluated by Southampton University.  The offence would need to be suitable for a conditional caution and certain criteria will apply.