Apply for funding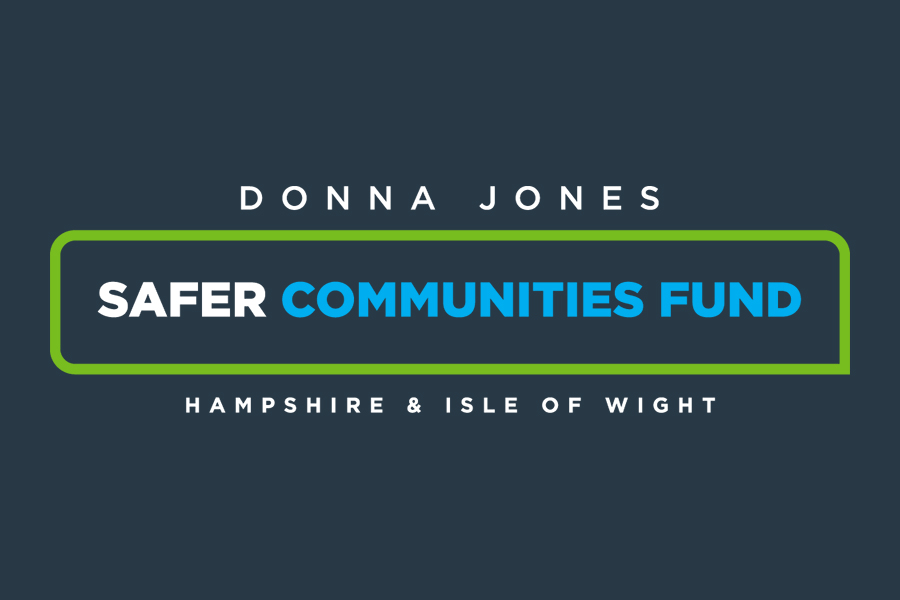 Grants available from the Police and Crime Commissioner for Hampshire and Isle of Wight.
The Police and Crime Commissioner, through the Commissioning and Partnerships Team, aims to reduce offending and support victims, enabling people to avoid being drawn into the Criminal Justice System.
The Commissioner has pledged to secure services that empower partners and potential partners through regular opportunities to bid for grant funding for projects and contracts. The PCC invites organisations to explain how they can work with the PCC's team to achieve the PCC's priorities and make communities safer through looking for new and exciting approaches, whilst still supporting those ideas that have been proven to work.
Safer Communities Fund
The Commissioner will be accepting applications to the Safer Communities Fund 2022 – 2025 from Wednesday 1 December 2021 until Friday 14 January 2022 at 13:00 (1pm). Please note that applications submitted after this time will not be accepted regardless of any extenuating circumstances.
The Commissioner has listened to the challenges that many organisations face and has taken the decision to establish longer term funding periods. For this grants round, applications are for up to £40,000 per year (£30,000 for 1 July 2022 to 31 March 2023 pro rata). The funding period will be from 1 July 2022 until 31 March 2024, with an option for an additional 12 months funding for projects that are performing well and that there is still a strategic need for.
Please ensure that you thoroughly read the 'Guide to applying for funding' document before starting your application as this clearly sets all the information that you need to know.
This is the link to the web based application form Safer Communities Fund Application Form. We recommended using Google Chrome to fill out the application. All questions must be answered. Failure to do so will invalidate your application. When writing your application please do not write 'not applicable'. If we require an answer to a question then we would like to know the detail. Please also ensure that you explain any acronyms that you use.
All applications must be submitted using this form. If you have a valid reason why this is not possible, please contact the Commissioning Team and we will discuss the options available to you.
The documents you require to assist you with your application are as follows:
Please also note: From Thursday 23 December 2021 until Tuesday 4 January 2022 there will be no support available from the OPCC Commissioning Team to help retrieve lost application links or log applications, and the OPCC Commissioning mailbox will not be monitored during this time. The team will be back as of Tuesday 4 January until Friday 14 January at 13:00 during which time we can send you a copy of submitted applications and retrieve lost links.
Keeping Communities Safer Funding – Safer Streets
This fund is currently closed to applications.
Other funding opportunities
Funding South East has compiled a guide to funding opportunities regionally, which may also be able to support your project.
UK Community Foundations has opened applications for infrastructure organisations to support BAME-led charities and groups to access the National Emergencies Trust.
Funding allocations
View the Commissioner's past funding and current funding allocations by clicking on the relevant block: