PCC welcomes increased dignity for female detainees
02 October 2018
Michael Lane has co-signed a letter with all other Police and Crime Commissioners, responding to the Home Secretary's consultation about revisions to the Police and Criminal Evidence Act (PACE) codes C and H.  In this letter, the PCCs have taken the opportunity to highlight outstanding shortcomings in court custody with regards to treatment of menstruating detainees and the provision of sanitary products.
Michael Lane, Police and Crime Commissioner, said:
"This is an important initiative that I support, and brings the standard of care for female detainees up to the standards which custody sites across Hampshire, the Isle of Wight, Portsmouth, and Southampton already follow.
"I also welcome the feedback from my Independent Custody Visitors and the ICVA who contributed to the Home Secretary's commitment to change PACE codes."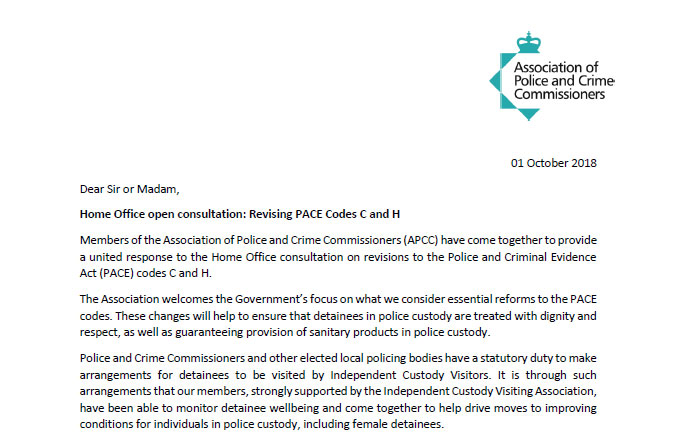 Read the response from the Association of PCCs.
Show your support for this letter by posting on social media with the hashtag #dignity4allperiod