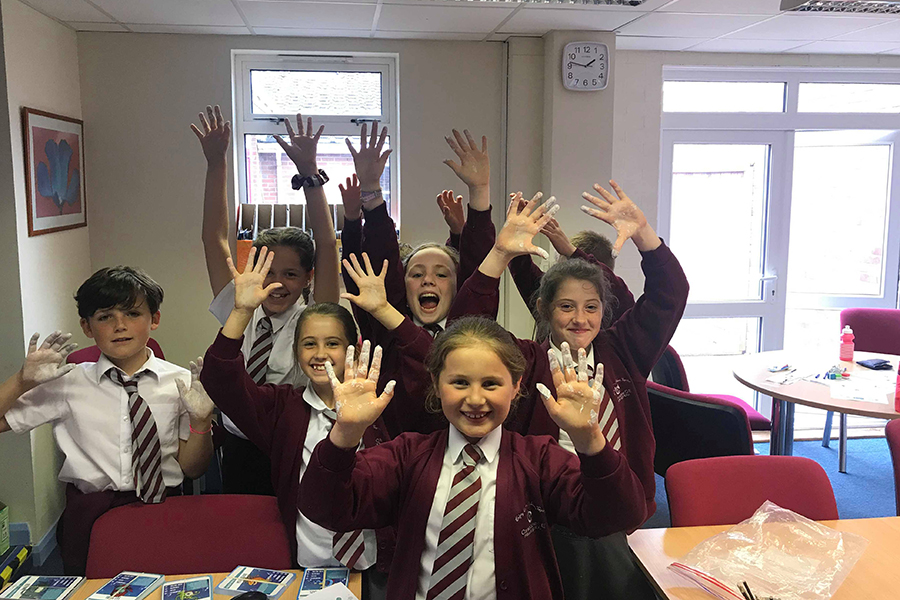 PCC to extend his Cyber Ambassadors Scheme to keep young people safer online
25 June 2019
Due to extensive demand from local primary and secondary schools, Michael Lane, the Police and Crime Commissioner will be extending his Cyber Ambassadors Scheme for another two years to 2021. The scheme, which was developed by his Youth Commission, educates children and young people on how to be safe online through peer to peer training.
The idea behind Cyber Ambassadors was informed by the Commissioner's Youth Commission, which through consultation with thousands of young people identified the growing risk faced by children and young people when online. As a result, the Youth Commission developed the scheme to provide peer to peer training and support on cyber safety in both primary and secondary education.
Through a Cyber Ambassador coordinator, previously a volunteer with the Youth Commission, 30 schools and 264 Cyber Ambassadors have been trained since May 2017, but the scheme was due to come to an end in July 2019. The Police and Crime Commissioner will fund the scheme for another two years to help to provide training to pupils and parents across the Hampshire Constabulary policing area who have not yet been trained.
Police and Crime Commissioner, Michael Lane said: "Cyber security really matters and it has been young people that have told me this is something they are concerned about. Our lives are increasingly played out online, with younger people in particular making the most of the benefits that technology can bring.
"However those who wish us harm are also increasingly using technology, they are clever and we all need to understand the risks these people and their activity creates. By extending this innovative scheme for another two years we will be able to support young people and their families to stay safer online and help to reduce the demand on frontline policing."
To sign up to the scheme or for more information, please contact the Cyber Ambassador Scheme coordinator at the Office of the Police and Crime Commissioner on 01962 871595 or opcc.comms@hampshire.pnn.police.uk.