Police and Crime Commissioner Michael Lane is inviting the public to vote on one of the three shortlisted local projects to receive funding at his Safer Together event in Cascades shopping centre on Saturday 18 May 2019. The project that receives the most public votes will be awarded £500.
The Safer Together event showcases the partnership projects funded by the Police and Crime Commissioner that support the vulnerable, work with those at risk of offending and help victims of crime, all of which help to reduce the demand on policing.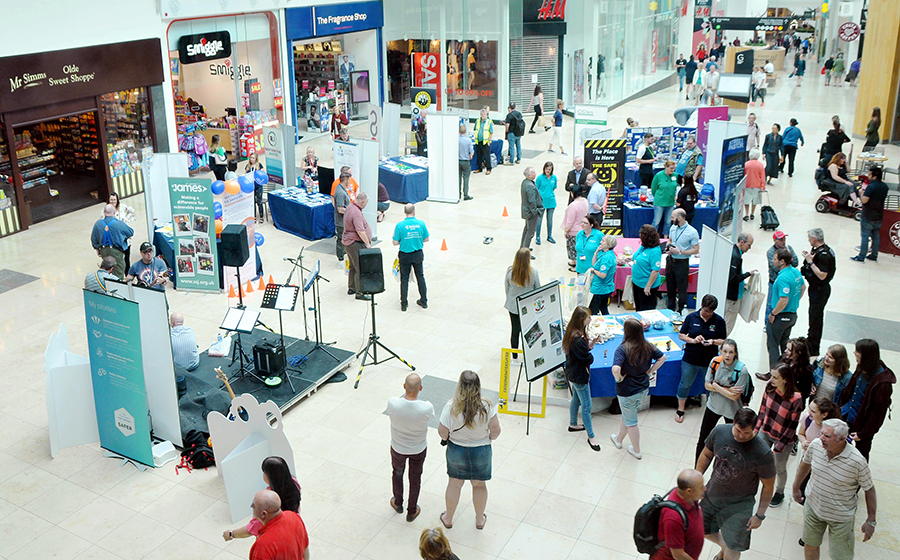 The three shortlisted projects up for the public vote are:
1. Cottage Grove Primary School for safe pastoral space
The Cottage Grove Primary School Pastoral Support Team support pupils and their families who are victims of crime or at risk of offending; often working with multiple agencies, such as the police and social services, to support pupils in the school's care.
With the funding, the school would create a safe space outside of the pastoral building that would provide pupils with a nurturing environment to receive much needed support. The space would be created by purchasing some outdoor furniture and accessories for use during the day.
2. Portsmouth Mediation Service for restorative justice training to local 'circle of support' volunteers
The Portsmouth Food Bank, the Kings Church and the Hope Buddy System volunteers assist vulnerable families and individuals in physical and emotional need and empower them to become stronger and resilient building confidence to also support themselves. 
The Portsmouth Mediation Service would use the funding to provide restorative justice training to 35 of these volunteers. The newly gained skills the volunteers will learn through this training will be used in their interactions with those in need. Previous restorative approaches have been proven to enhance community cohesion and have in turn reduced demand on statutory bodies.
3. Victory Hants CIC for Inclusive Live Dry Night Events
Victory Hants CIC currently run monthly Inclusive Live Dry Night events, which provide a safe space for young people aged 14+ from the local communities in the City to come together and enjoy a disco, board games and games of pool.  The event provides those recovering from alcohol or substance misuse and enduring mental health issues a safe space to support their recoveries.
The funding would be used to buy board games and contribute towards costs of disco equipment hire and accessible venue hire. Victory Hants CIC enjoy close working relationships with local community PCSOs and local Police Officers who support the event.
Michael Lane said: "All three of these projects provide an important local service helping to create safer communities and reduce the demand on stretched public services.
"Sometimes it just takes a small amount of financial support to get something started or help an existing scheme to make a bigger impact. When there are so many worthy services that would benefit from additional funding it is never an easy decision to make so I hope the local community will join me at the Safer Together event on 18 May 2019 and help me to make the decision."
For more information on the event, visit the Safer Together page.  You can vote at the event in Cascades Portsmouth between 9am and 3.30pm on 18 May.