The PCC met with the minister for Health at the launch of Southampton's wellbeing centres and commented on the Home Office front line review this week.  The Youth Commission were representing the views of young people across the region at the County Child Exploitation Board in Portsmouth as well.  If you haven't added your voice to the ASB survey, it closes on Sunday. 
PCC attends launch of Southampton Living Well with Minister for Health
The Police and Crime Commissioner was pleased to join Caroline Dinenage MP, Minister for Health, local residents and partners at the launch of Southampton Living Well in Southampton this week. Southampton City Council is looking to develop a new model of Community Wellbeing Centres providing support and day time activities for older people that will transform over time the traditional model of day centres.
Talking at the event, the Commissioner said: "I was delighted to see at first hand the valuable work in support of our older communities ensuring that their potential and quality of life is sustained through professional support and via a very wide range of activity that goes from trampolining to socialising, that offers structured fitness and wellbeing in friendly environments that are fun as they are also beneficial.
"I have always encouraged engagement across the generations and of course creating opportunities for the young. Here the 'young at heart older generation' have their focus, which is just as much a priority giving respect for all the life journeys and rich stories evident in these older groups."
Comments on the Home Office Front Line Review recommendations
Following a year-long review, the Home Office released its Front Line Review of Policing findings this week with recommendations for police forces across the country. The Home Office started the review in 2018 to provide police officers and PCSOs an opportunity to share their ideas for change and improvement in policing. The review focussed on four areas of wellbeing, professional development, leadership and innovation. You can read the recommendations report here.
The Commissioner outlined his thoughts on the recommendations:
"This is a timely and well evidenced report that delivers what it says on the tin – it is the voice of the Front Line across policing. And it is another, and an authoritative, call to action.
"There is much to digest, but I particularly welcome the emphasis on police officer wellbeing. Police officers put themselves in harm's way to keep us safe, sometimes at great cost to their own health and wellbeing. As a Police and Crime Commissioner, it has always been clear to me that we must protect them, as they protect us.
"With this in mind, I am delighted to have been ahead of the game in regards to wellbeing – I invested £760,000 earlier this year in a package to enhance the support given to officers who have been exposed to traumatic incidents or have been physically injured in the course of duty. This investment also enables greater access to health screening services.
"A key part of a PCC remit is to challenge – as a critical friend – the Chief Constable, to examine what practices need updating and changing to meet demand, now and into the future.
"Whatever the pressures, we must make some early progress and commit to stabilising and strengthening. I am proud to have fought for my Force and am very glad Government, through this review, will provide added momentum and set consistent national approaches for best practice – including some pioneered here in my own area and by Hampshire Constabulary."
The Commissioner's full response can be read here.
Representing the views of young people
Members of the Youth Commission regularly attend partner meetings to put forward the views of young people to ensure their voice is heard on issues that are important to them and impact upon them. This week Youth Commission member Hannah Rowsell attended the County Child Exploitation Board meeting held in Portsmouth. The board is made up of police, local authorities, the four safeguarding partnerships, health, education and two Youth Commission members.
Hannah and another member, Amelia, act in an advisory role and as a conduit between the Commissioner and young people. Hannah heard about the Board's plans to address exploitation and proposals to reduce serious violent crime and county lines.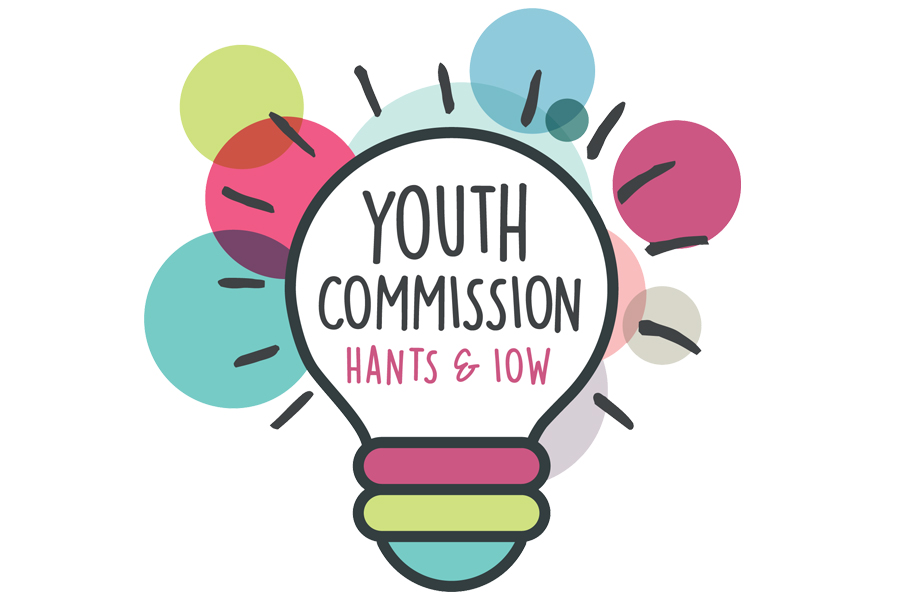 Last call for comments on anti-social behaviour
Residents of Hampshire, Isle of Wight, Portsmouth and Southampton consistently highlight anti-social behaviour as one of their top concerns. To explore this issue further, the Commissioner is currently asking for views on which types of anti-social behaviour (ASB) are making people feel most unsafe and what actions people are currently taking on experiencing ASB. The survey closes this Sunday.
The survey takes less than five minutes, but closes at 23:59 on Sunday 14 July.