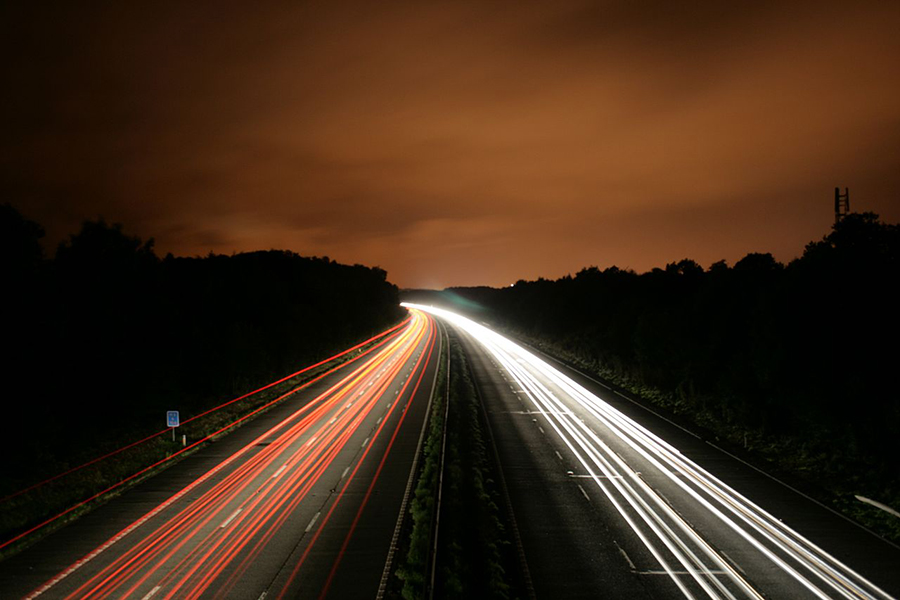 M3 Eastbound closed at Winchester on Friday night
17 October 2018
The M3 eastbound between J10 and J9 will be closed due to roadworks from 9pm on Friday 19 October until 6am on Saturday 20 October 2018.
Due to planned roadworks relating to the Smart Motorway Scheme, all three lanes of the M3 eastbound will be closed between 9pm Friday and 6am the next morning.  The closure will be between Junction 10 (Winchester Bar End) and Junction 7 (Dummer / Basingstoke).  A diversion will be in place via the A34 and A303.
This closure will affect all motorway users travelling from Southampton and Winchester towards Basingstoke and London on Friday night until Saturday morning.
These works will allow Highways England to connect communication sensors along the motorway as part of the forthcoming Smart Motorway Schemes along the M3 through Hampshire and the M27.
The M3 scheme will include:
junction 9 to 13 upgraded to a smart motorway, All-Lane Running
junction 13 to 14 to a controlled motorway
junction 14 to M27 link road to a controlled motorway
new CCTV cameras and electronic information signs and signals on gantries – these will show variable mandatory speed limits and manage traffic flow and incidents
emergency areas throughout the length of the scheme
safe area located on junction 11 and 12 slip roads
hardening of the central reserve and installation of a reinforced barrier to improve safety.
The scheme is designed to reduce congestion and facilitate the smooth flow of traffic, and improve journey times on this part of the region's strategic road network.
Follow @ROMANSE and @HighwaysSEast on Twitter for updates; Highways England also provide email alerts that residents can sign up to.
Related information:
Road Safety Report
Tips for making your journey safer
Join the Youth Commission