Youth Commission Recommendations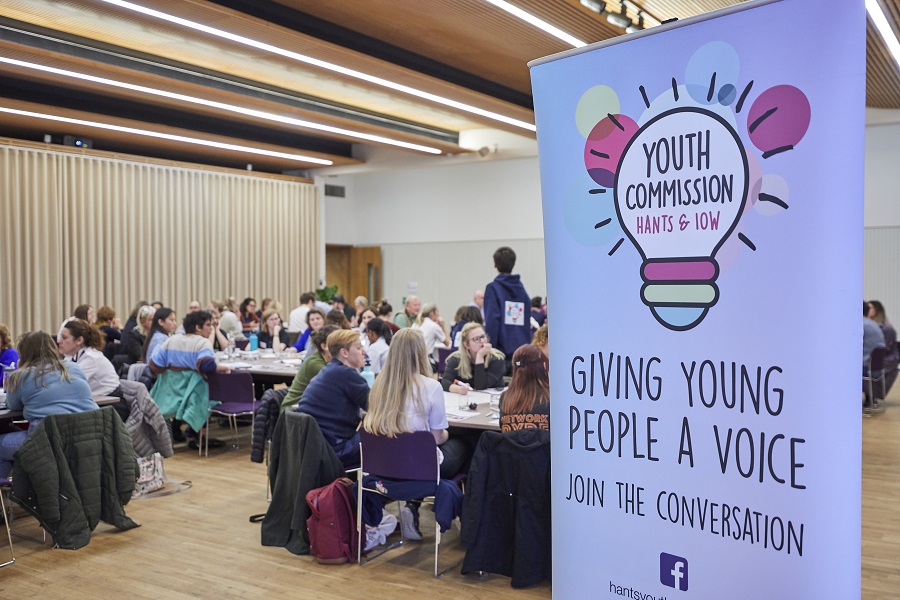 Each year, the Youth Commission present a report to the Commission, based on their findings and experience consulting young people and delivering their campaigns.
Each year the Youth Commission members hold a conference with the Commissioner, Constabulary and partner agencies that work with young people and present their Recommendations Report to the PCC. The recommendations set out how young people would like to see organisations work together to make improvements in the support, information, services and advice that is available for young people.
2021 Recommendations Report
Or you can view the Youth Commission Recommendations Report 2021. Skip the Issuu widget
Conference Pledges
At our conference, organisations and people across Hampshire and the Isle of Wight came together to mark the contribution of the Youth Commission members, and pledge their support in helping us achieve our recommendations.  You can read their pledges below!
Recommendations Reports
The documents below may not be suitable for users of assistive technology.  Please contact us if you would like any of these documents in another format.
Youth Commission Recommendations Report 2018-19
Youth Commission Recommendations Report 2017-18
Youth Commission Recommendations Report 2016-17
Youth Commission Recommendations Report 2015-16