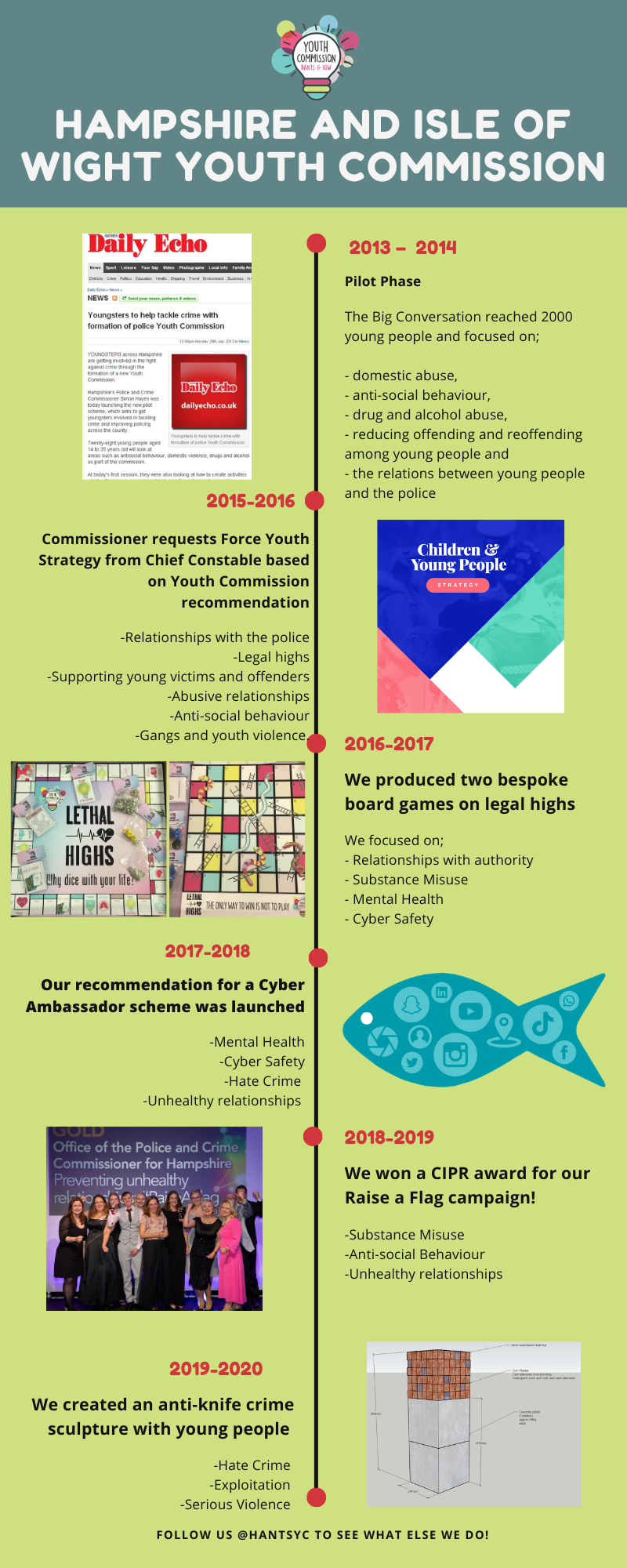 Our History
The Youth Commission was launched in 2013 by Leaders Unlocked, and was brought in-house in 2015 after a successful pilot.
Young people have since been at the heart of creating innovative solutions to tackling issues such as cyber safety, substance misuse, serious violence and unhealthy relationships.
Our Members
Our longest serving member is Casey: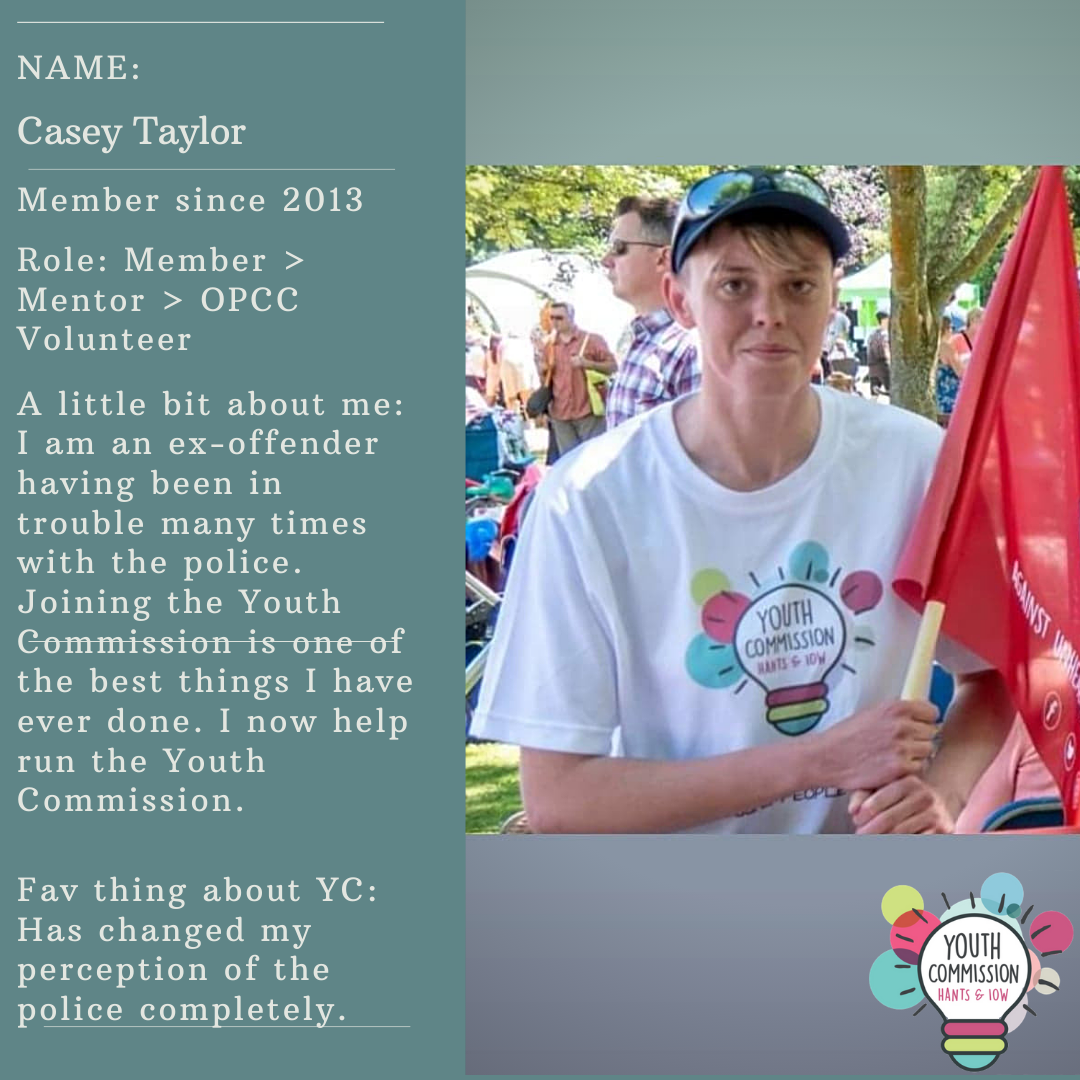 Marcia now works for the Police and Crime Commissioners office, running the Youth Commission's Cyber Ambassador scheme for junior/primary schools.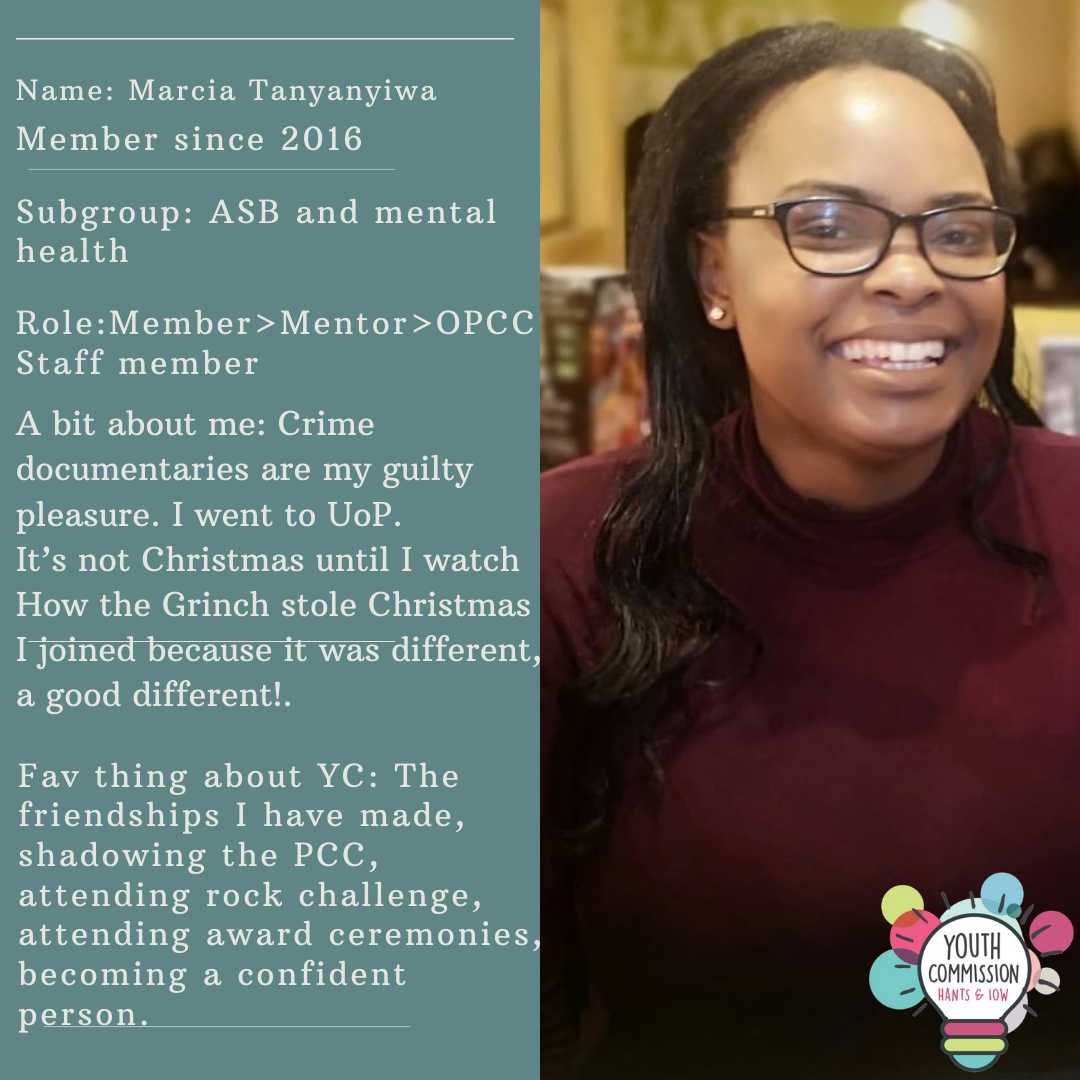 The Youth Commission's main aim is to represent all young people throughout Hampshire and the Isle of Wight. Therefore, diversity and inclusion are at the heart of everything that we do, as we want to reflect the diversity of the area that we serve and represent. We are an inclusive group, so we want every member, as well as everyone that we work with, to feel free to be themselves no matter their identity or background.
To meet more of us, follow us on @HantsYC to see Takeovers and more get to know us features!