Safe on the streets Copy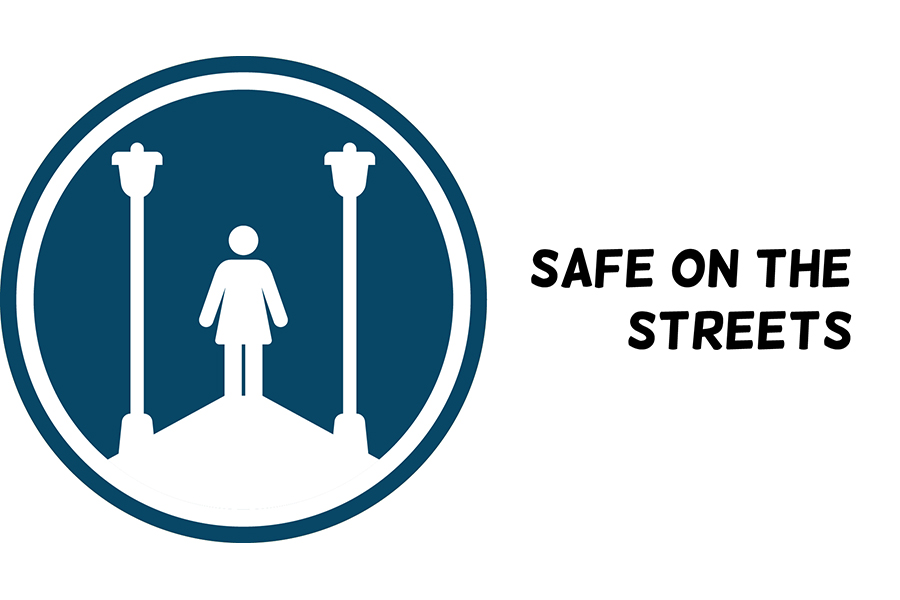 #WalkWithConfidence
Safe on the streets focuses on people's safety when out, be it walking home from school or on a night out. All too often young people, especially girls, experience harassment, abuse, or assault when all they are trying to do is get from A to B.
Harassment – w

hen somebody is behaving in a way that makes you feel distressed or intimidated

Sexual assault – b

eing deliberately touched by someone else, in a sexual manner, without your consent

Stalking – r

epeated behaviours from another person towards you that are obsessive and unwanted, making you feel threatened
What do we plan to do about safety on the street?
Raise awareness of ways for bystanders to help
Work with partners

Collaborating with our Police and Crime Commissioner, on her VAWG (violence against women and girls) taskforce 

Open up discussion around the topic to bring more awareness to the subject

Signpost ways to get advice and help if you experience sexual assault/harassment etc

Spread the message online using our hashtags

 #theywerejustwalking #myrighttosafety #walkwithconfidence
What can you do?
Support our campaigns and join the discussion 

Report incidents

Be aware when out and about

Take part in surveys such as our BIG CONVERSATION and share your story on Everyone's Invited

Speak about the issue to your peers

Look into what help your local area offers
Helpful Links
Street safe reporting form – a pilot service for anyone to anonymously share about public places where you have felt or feel unsafe, because of environmental issues, eg street lighting, abandoned buildings or vandalism and/or because of some behaviours, eg being followed or verbally abused
Suzy Lamplugh Trust

– provides guidance for safety on the street 

Fearless

– provides an anonymous reporting service for under 18s to report crime 

Stalking helpline

– a direct helpline with information for victims of stalking and what to do next 

Ask for 'Angela'  – a code name used for those who feel unsafe indicated to staff in bars, pubs and clubs for discreet help
Lifecentre – a charity offering support to people of all ages, genders and backgrounds who have had an unwanted sexual experience. Specialist counselling for under 18s
Report to Hampshire Constabulary – share intelligence or report crime.
ADDITIONAL INFORMATION
Resources 
PLan UK – street harassment 
Ask Ava – toolkits, posters and resources for educating on street safety
Keep your mates safe game– project designed by the North Yorkshire Youth Commission. 
Videos 
Gender based Violence Campaign #isthisok  
Street Harassment (Plan UK) #Isayitsnotok 
Street Harassment TED talk by Jess Leigh – it's not ok 
Why women feel unsafe on Britain's streets?  A Channel 4 News Segment 
Follow us on

hantsyouthcommission

hantsyc

 hantsyc

Youth Commission

  Sign up to our newsletter
Read the latest newsletter today!