Hate and hostility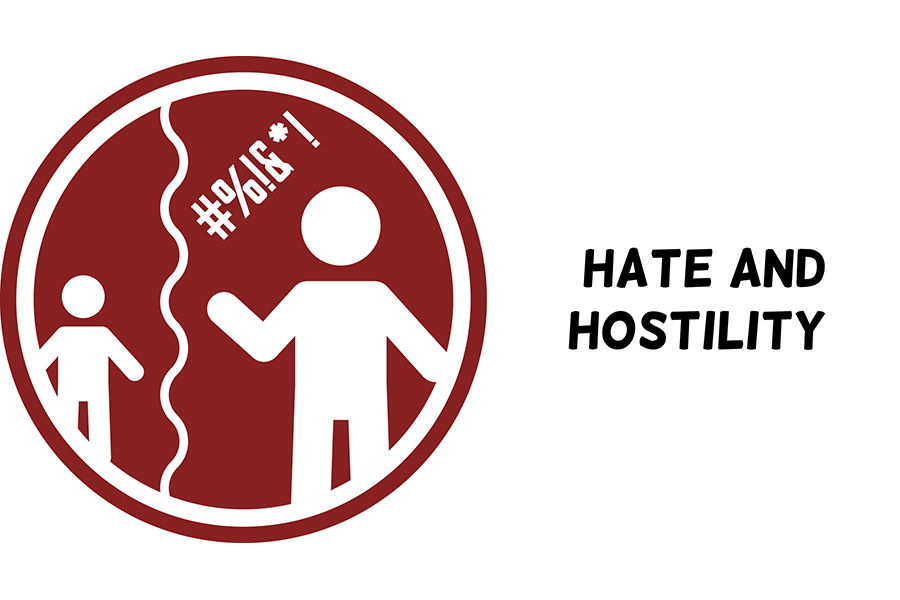 #ShowTheLove
Tackling discriminatory attitudes, where an individual or group uses aggressive behaviours against another to cause or strengthen a divide. This could be in speech or action.
Online, especially via social media
Bullying
Hate crime
What do we plan to do about hate and hostility?
Raise awareness
Early intervention to help to mend the social divide by stopping hate at the source 

i.e. prevent malicious intent to avoid any harm done
What can you do?
Become a good role model to positively influence others
Understand and address misconceptions, misunderstandings and concerns (a third party, such as a family or friend can act as a mediator to help resolve an issue between two parties)
Promote equality, diversity and inclusion (EDI), such as diversity of thought
Question peer pressure and conformity
Raise awareness of respectful speech, let young people know that they deserve respect and consideration regardless if the people disrespecting them are older teachers, parents, older siblings, sport coaches, etcetera.
Raise awareness of possibly objectifying and misogynistic language
Helpful links
Hate crime information – CPS
Support with anger – MIND
Follow us on

hantsyouthcommission

hantsyc

 hantsyc

Youth Commission

  Sign up to our newsletter
Read the latest newsletter today!