Domestic Abuse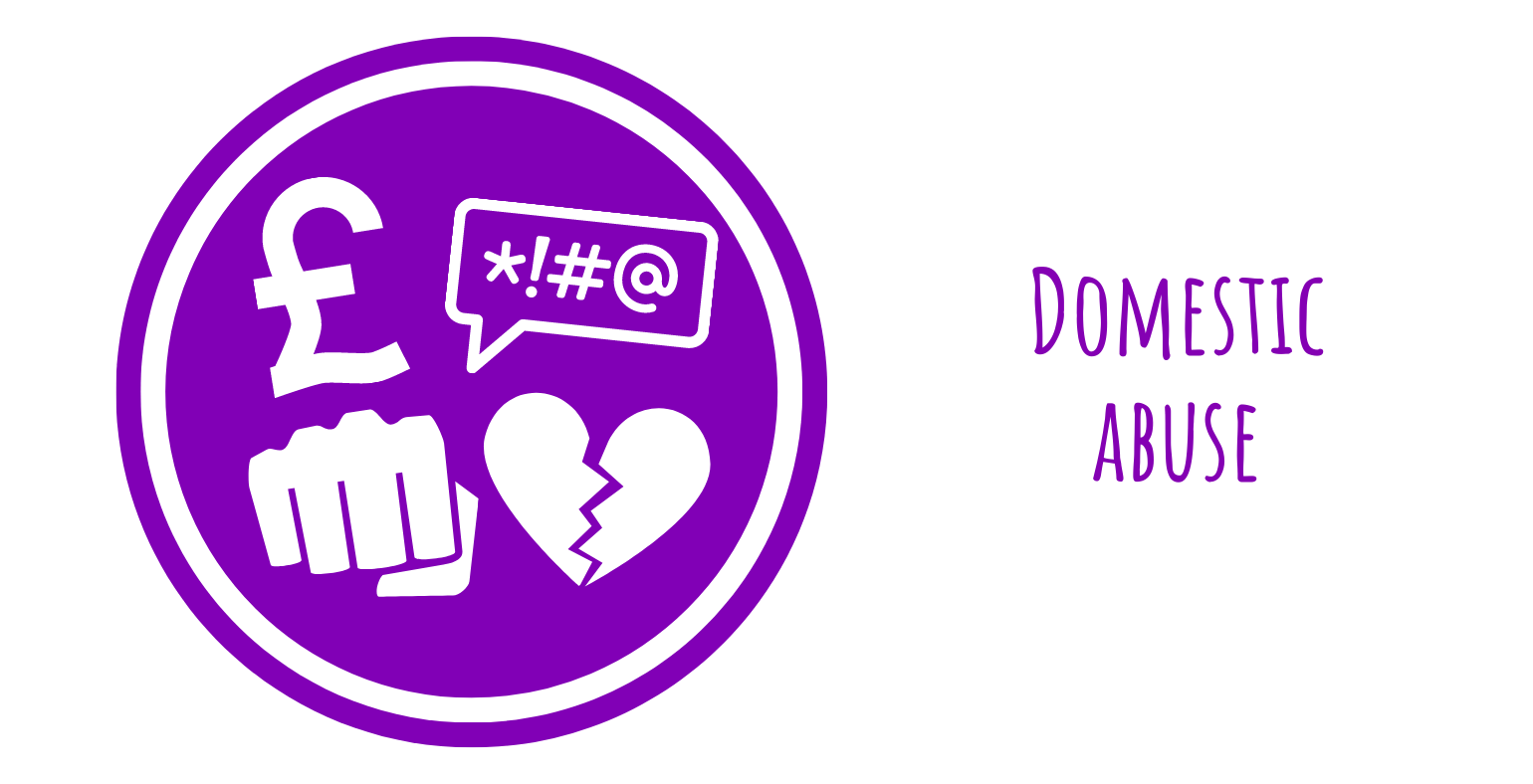 #DAisnotOK
Why have we chosen this priority?
Unfortunately, domestic abuse is a topic many young people can relate to, either as a victim or a witness. Violence Against Women and Girls is a continuing priority and domestic abuse disproportionality affects females, however, we want it to be clear that help is available for all victims regardless of gender and encourage reporting by victims.
Domestic abuse can present in many different ways including: physical, mental, financial, sexual, and verbal.
Recent changes to the law have acknowledged that living in a house where domestic abuse is taking place also makes you a victim and can have a detrimental effect.
Definitions:  
Domestic abuse is:
Any incident or pattern of incidents of controlling, coercive, threatening behaviour, violence or abuse between those aged 16 or over who are, or have been, intimate partners or family members regardless of gender or sexuality. The abuse can encompass, but is not limited to:
psychological
physical
sexual
financial
emotional
Can also include online and digital abuse – social media
Coercive Behaviour is:
an act or a pattern of acts of assault, threats, humiliation and intimidation or other abuse that is used to harm, punish, or frighten their victim.
Controlling behaviour is: a range of acts designed to make a person subordinate and/or dependent.
Isolating them from sources of support
Exploiting their resources and capacities for personal gain
Depriving them of the means needed for independence, resistance and escape
Regulating their everyday behaviour.
What we will do:
We will attend various community events to promote our Big Conversation
Support the work of Stop Domestic Abuse
Create and promote safety plans; step-by-step guides on what to do if you find yourself in an abusive situation.
Raise awareness about domestic abuse, including social media posts
Deliver workshops on healthy relationships.
Important dates
6-12th March No More Week
8th March International Women's day
October is Domestic Abuse Awareness month
25th November White Ribbon Day, the start of 16 days of action
Links to resources and support:
We just want to say, if you're struggling with anything or have been a victim of crime or are worried about your safety, please speak to a trusted adult if you can, such as a teacher, youth worker or a family member, or look through these links for support.
https://www.nspcc.org.uk/what-is-child-abuse/types-of-abuse/domestic-abuse/#signs
https://www.portsmouth.gov.uk/services/environmental-health/crime-and-nuisance/domestic-abuse/
https://www.saferportsmouth.org.uk/domestic-abuse/
https://www.itv.com/loosewomen/articles/clares-law-domestic-violence-helplines
https://www.daysoftheyear.com/days/domestic-violence-awareness-month/
https://www.police.uk/pu/notices/streetsafe/street-safe/
https://crimestoppers-uk.org/fearless
Our Big Conversation 2023: https://survey.alchemer.eu/s3/90526467/Youth-Commission-Big-Conversation-2023
For mental health https://www.kooth.com/
https://giveusashout.org/get-help/   Text 'shout' to 85258
Follow us on

hantsyouthcommission

hantsyc

 hantsyc

Youth Commission

  Sign up to our newsletter
Read the latest newsletter today!