Consultations: Have your say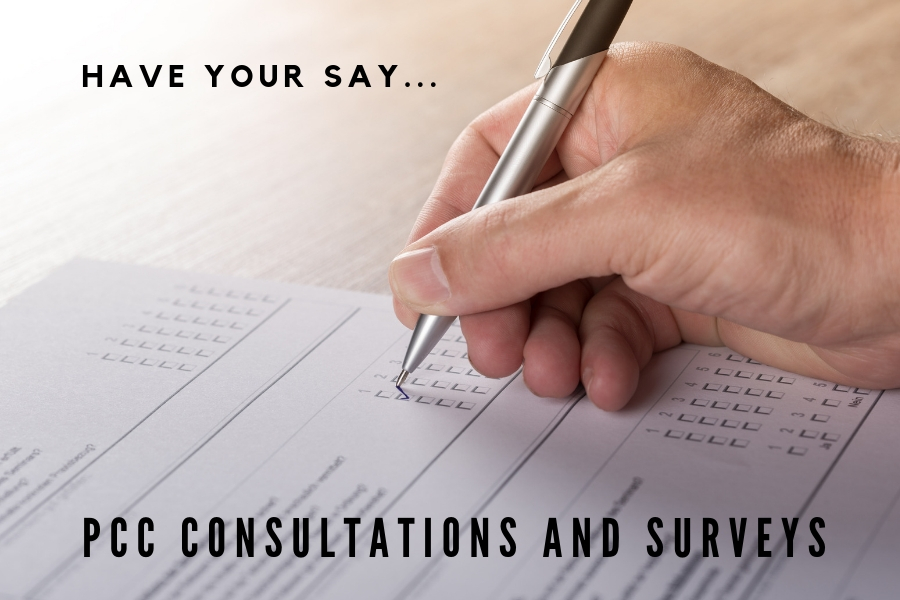 Part of the Police and Crime Commissioner role is to listen, respond, and act upon your views, carrying out meaningful consultation with the public to inform the work of the Office.
Listening to the community, business, specialist partners and the Chief Constable's team, who deliver the operational policing is an important first step before producing a Police and Crime Plan.
Local Consultations
Here at the Office of the Police and Crime Commissioner we are seeking your thoughts and views around how and where victims of crime access relevant and appropriate local support. Your Police and Crime Commissioner Donna Jones, has a duty to provide local support services for victims of crime, and is looking at developing a Victims Hub. This would provide a central point for providing support to victims of crime.  It will facilitate quicker and tailored access to the appropriate local support services whilst ensuring that victims of crime can access information about their reported crime, but it is really important to us that you have the opportunity to share your ideas as we move forward in shaping the services victims are able to access across Hampshire and the Isle of Wight.
Complete the survey here: https://survey.alchemer.eu/s3/90546961/VHS2023
Rural crime is a priority for Hampshire and IOW Constabulary who invest in our dedicated rural crime team and neighbourhood officers. The new rural strategy for 2023 is about to be launched highlighting the areas we need to focus on which cause people the most harm. In writing this strategy along with our delivery plan we would really value the views from our rural community.  As rural policing is a priority for Hampshire and Isle of Wight Constabulary as well as the Police and Crime Commissioner, we want to gather your views which will enable us to make positive improvements moving forward. Your thoughts and views are really important to us.
This survey closes on 30th April 2023.
Complete the Survey here: https://survey.alchemer.eu/s3/90526859/Rural-Crime-Survey
It is important that as a resident of Hampshire, Isle of Wight, Portsmouth and Southampton you have the opportunity to talk to us about your thoughts, views and experiences on local policing, community safety and solutions to improving the life opportunities for all our residents.
Having your voice heard and seeing how you have contributed to positive change for individuals and communities is our goal. We want to provide focus groups and consultation opportunities on a range of themes and topics, all of which feed directly into the work of the Commissioner and his team.
Whether you:
Have been a victim of a crime or know someone who has
Want to share your thoughts on a particular issue
Want to share your experiences on policing and community safety
Want to help shape how we communicate with residents and share opinions on campaign materials
We'd really like to hear from you.  We ask you take the time to register your interest in being a part of our focus group and consultation opportunities. This link takes you to a registration form where you can complete your details securely and let us know the types of things you'd like to talk to us about.
Register your interest here: https://survey.alchemer.eu/s3/90468660/participant-sign-up
Responses captured through our focus groups, consultations and surveys are anonymous and cannot be used to identify you. We will share results of consultations and engagement activity with relevant partners to ensure a strengthened partnership approach to understanding the needs of the public, and the wider support needed to help keep our communities safer. 
Reports from our previous focus groups can be found on the results and reports page.
National Consultations
There are currently no national consultations to take part in.