Frankie Workers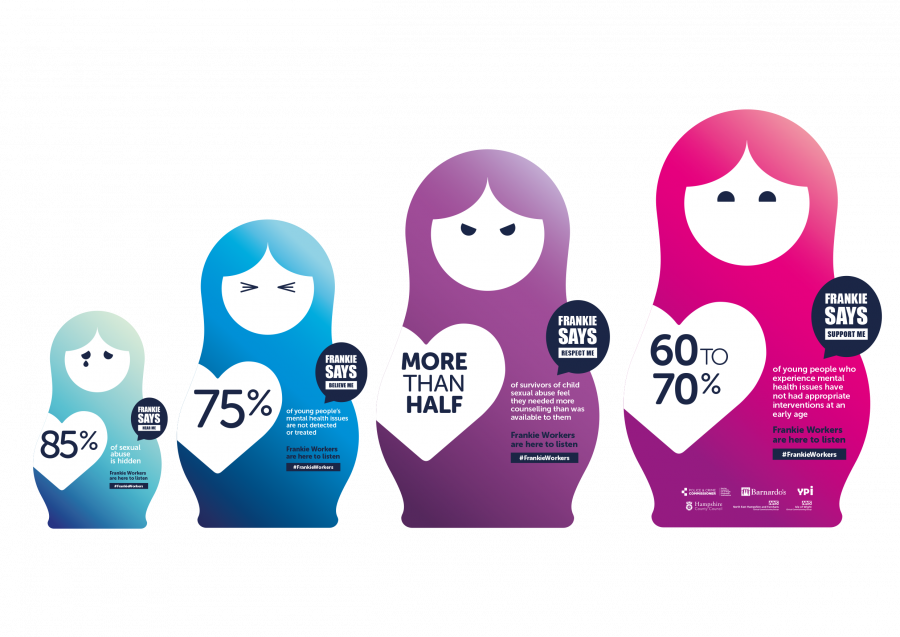 Evidence shows that more than half of adult survivors of child sexual abuse feel they needed more counselling than was offered to them, and that often waiting lists are too long, counselling is too short, and provision is inadequate. Research also showed that 75% of mental health problems are evidenced by the age of 21, but that 75% of young people's disorders are not detected or treated appropriately at an early age.
In direct response to these issues, the Police and Crime Commissioner launched a new dedicated counselling service for victims of child sexual abuse.
The service, called Frankie Workers, is inspired by Frankie, an adult survivor of child sexual abuse who is now in her early 20s. Frankie was considered a happy child, 'gifted and talented' until being sexually abused at a young age and over a number of years by a family friend. Frankie says she was not offered trauma support and was eventually sectioned under the Mental Health Act. Frankie believes that had her trauma been dealt with, she would have coped and recovered better.
Frankie's story
How to access Frankie Workers
The Frankie Worker service is available to children aged 0-18 years.
The Hampshire Frankie Workers are provided by No Limits, and they work closely with Hampshire County Council's children's services. Referrals to the Frankie Workers in Hampshire are made by email to frankie@hants.gov.uk.
The Isle of Wight Frankie Workers will be provided by children's charity Barnardo's and accept self-referrals. Please contact Frankie@Barnardos.org.uk or telephone 01983 865657 for a referral form.
The Frankie Worker Service in Portsmouth is provided by No Limits. Information about how to make a referral will be published here soon.