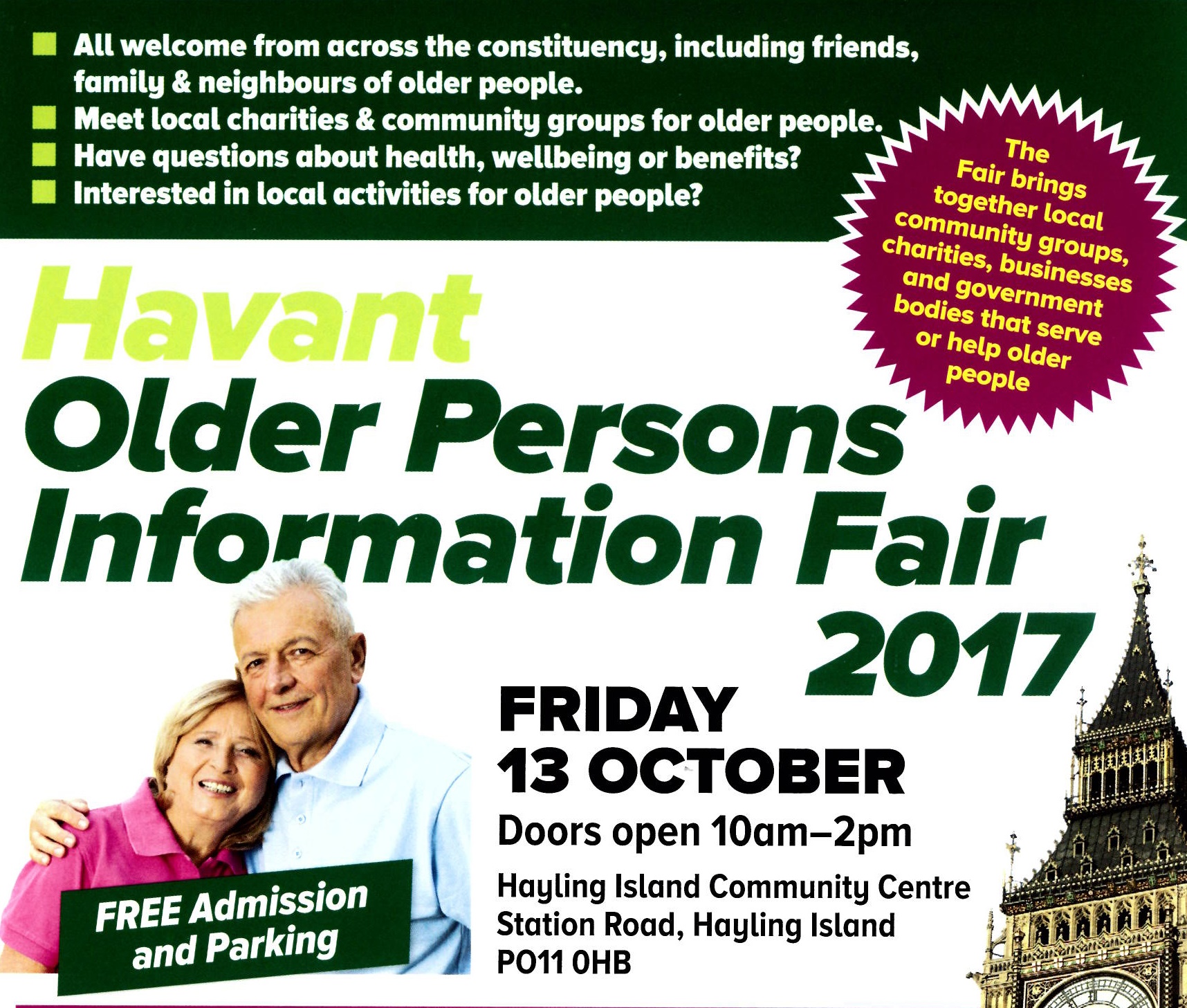 Havant Older Persons Information Fair 2017
13 October 2017
Join the Office of the Police and Crime Commissioner at the Havant Older Persons Information Fair at Hayling Island Community Centre from 10 am – 2pm.
Find out how your organisation can apply for funds to prevent crimes against older people and supporting those who have been a victim of crime.
The fair brings together local community groups, charities and businesses and government bodies that serve and help older people.