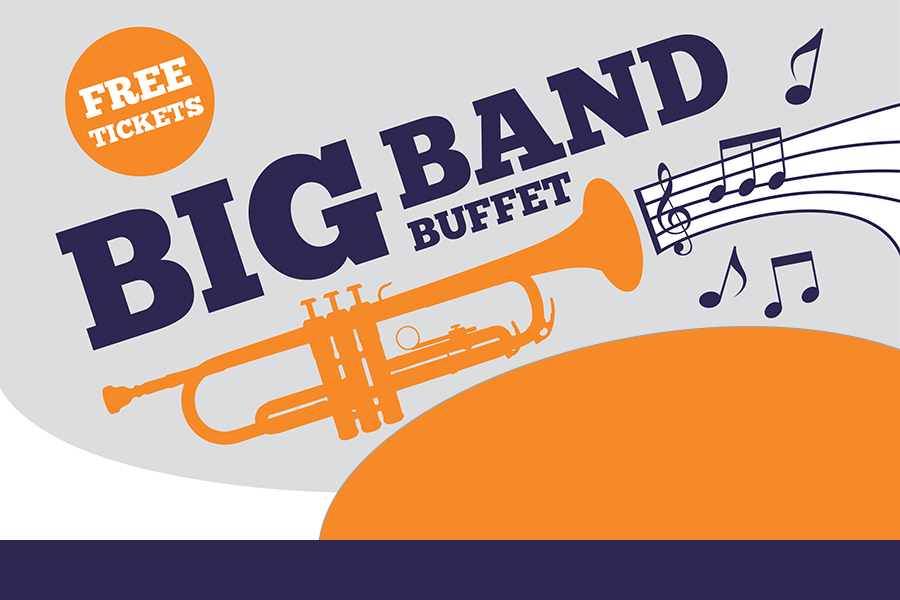 Big Band Buffet
25 January 2020
Come along for a free day of music and mingling at the Big Band Buffet! This event is for over 55's and provides food, tea and coffee while you listen to a wonderful array of toe-tapping tunes from the Clive Fortune Big Band.
On January 25, Test Valley School in Stockbridge will host the buffet between 11am and 3pm for residents over the age of 55. The event, featuring the Clive Fortune Big Band, will have a number of speakers from community organisations who will offer advice on safety, how to keep active and how best to stay healthy.
Among the speakers for the even bigger 2020 event are Hampshire Constabulary, the NHS, Age Concern and Places Leisure.
Hampshire Constabulary and Hampshire Fire and Rescue Service will present information on crime prevention and home and fire safety, while representatives of the Police and Crime Commissioner will attend as well as those from the West Hampshire Clinical Commissioning Group, and others. The event is also sponsored by the Police and Crime Commissioner.
Limited transport is available and must be requested at the time of booking.
This event is supported by the Police and Crime Commissioner, and members of the OPCC team will be on hand to provide information about support and services that are available.