Design
Following the analysis of the existing site, the local area and the guidance from ongoing discussions with planning officers and the landlord, our proposal has been developed with the following objectives in mind.
The upper floors provide mainly open plan office space to enable flexible and efficient use of the accommodation and easy adaptation to the changing operational needs of the police.
The main building is arranged around a large central light well to maximise the use of natural light and ventilation, and provide a pleasant working environment on all floors. The annexe will provide support facilities for the main building and will be of the same construction. There will be a 36 cell custody block attached to the rear of the main building.
Environment
The building cladding will provide a high level of thermal efficiency and air tightness to minimise heat loss, and the design will incorporate energy and water-saving technologies.
Materials specified will be from sustainable sources and, wherever possible, will comply with the environmental requirements of Portsmouth Planning office.
The landscaping at the frontage with Airport Service Road will be refreshed and enhanced.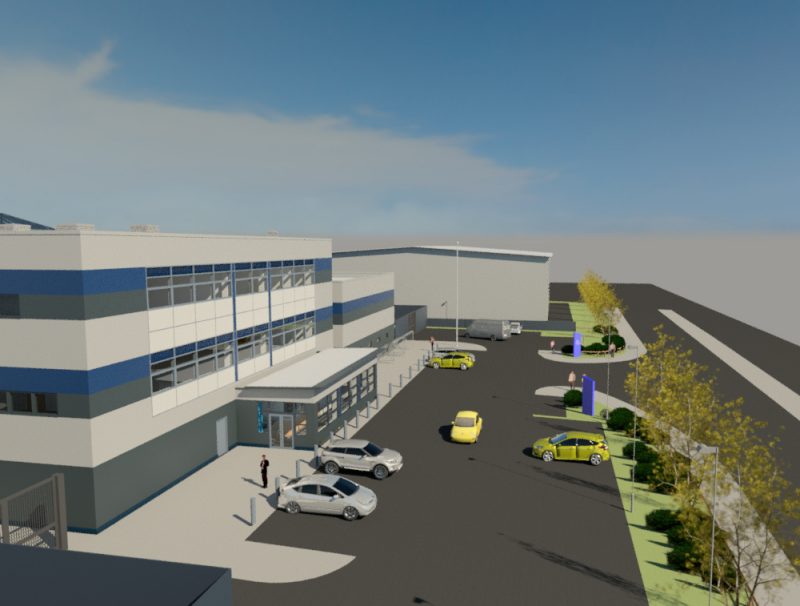 If you have any queries feel free to get in touch using email or telephone: 01962 871595
<< Previous      Next >>