7 December: PCC update on scrutiny, police funding, and public initiatives
07 December 2020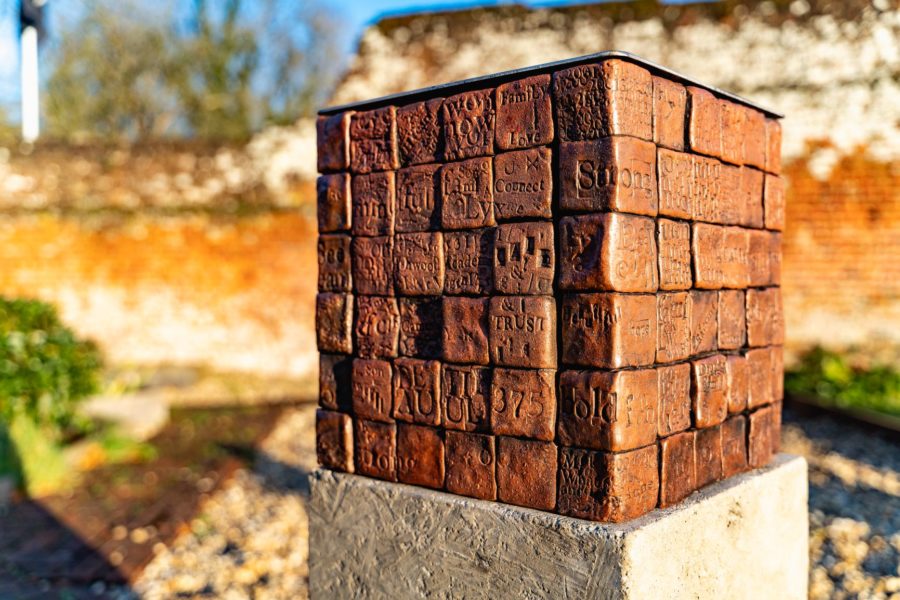 As we are nearing the end of what has been a challenging year for all of us, I want to update on some key developments within my work and that of my team.
Police funding
The issue of police funding is always high on the news agenda throughout the year as we face continuing demand on resources to respond to old and new challenges. However, this time of year always sees an increased focus as we get closer to Government decisions on the grant funding available for the next financial year. I am currently undertaking detailed scenario planning with the Chief Constable and our respective finance officers and am now able to offer a first opportunity for residents to let me know their thoughts on the policing precept amount they'd be willing to pay.
We have included a dedicated question in the COVID-19 Response Survey, which you can respond to weekly.
As further details on the grant settlement for policing will be announced later this month, I will consult again with residents for their specific views in the same way as I do every year.
Annual Safer Awards
At the beginning of December I traditionally take the opportunity to thank our local volunteers for their dedication, commitment, and valuable contribution to keeping us all safer. This year there will be a new award to formally recognise the exceptional contributions of staff and volunteers working across the whole criminal justice system during the pandemic. This is to say thank you to those going above and beyond their role to support the vulnerable and keep our communities safer during this exceptional and unprecedented time.
The virtual ceremony was livestreamed on Wednesday, 2 December, and is now available for viewing here.
COMPASS
My latest public scrutiny session with the Chief Constable – watch COMPASS now – covered a range of topics and provides a useful touchpoint on a number of current issues:
Equality and fairness across all communities, including why Black Asian and Minority and Ethnic communities burglary conviction rates are so low and what work is being done in relation to high value gold burglaries that are particularly affecting Nepalese and Indian residents in Basingstoke
101 system performance and frustrations being experienced
Keeping victims of crime better informed
Complaints on begging, public drunkenness and littering on the local high street and police action
An significant increase in crime related to the use of motorbike and mopeds in threatening ways in Southampton, creating risk and fear in the communities
Road safety questions, covering speed enforcement, cycling concerns with vehicles and drivers with cyclists
Ongoing concerns from rural communities concerning a policing presence in rural communities and spikes in petty crimes
Gypsy and Traveller unauthorised summer encampments and the policing response
Trust, visible policing and proactive policing
In addition to the public questions, the Chief Constable also gave an update on policing during the pandemic and the incident off the Isle of Wight.
Southampton Safer Streets Project
In July I secured £550,000 from the Home Office's Safer Streets Fund, which is being invested in the area of Bargate ward in Southampton to implement proven interventions to prevent crime in an area that is worst affected by acquisitive crime. Proposed measures include improved fencing and gating, improved street lighting, and increased CCTV monitoring. In addition to the original funding amount, my team are currently working on a bid for further funds to extend the scope of the project with the aim to address the most recent crime events in Southampton parks and help residents be and feel safer.
As part of this project my team are conducting a short survey with residents about their feelings of safety. If you live in Southampton, in particular in the SO14 area, please do complete the survey: Southampton Safer Streets Survey
Youth Commission Knife Crime Sculpture
During the summer my Youth Commission teamed up with the Hampshire Cultural Trust and artist Jono Retallick to tackle youth knife crime through artwork. Youth Commission members worked closely with the Violence Reduction Unit to both identify the drivers of violence and the interventions that could help prevent young people taking a path that leads to violence. Over the summer, artist Jono Retallick worked with young people at Ashwood Academy, the Youth Offending Team and residents living at the YMCA hostel in Basingstoke to create a sculpture. The young people were encouraged to think about using their words instead of weapons and share their experiences of using or being threatened by knives.
I hope that, when restrictions ease, the sculpture will be on public display in Basingstoke and the project can be rolled out to other areas across Hampshire, Southampton, Portsmouth and the Isle of Wight, raising further awareness and adding new layers to the sculpture.
Funding for Domestic Abuse services
It is rightly a priority for me in support of our communities to work alongside key partners and agencies to seek to support those who are victims and prevent future incidents through education, including of potential perpetrators and those who are at risk of re-offending. Working in partnership with Hampshire Constabulary, the local top tier authorities and local Domestic Abuse service providers I have secured an additional £244,492 Home Office funding to work with the perpetrators of domestic abuse.
The funding will be split across three pilot programmes and complements the additional support announced earlier this year for organisations that support the victims of domestic and sexual abuse.
I hope this latest update has been useful. If you have any questions for me or questions you would like me to put to the Chief Constable on your behalf during my next COMPASS meeting, please contact my office.