24 December 2019: Thank you to everyone in Hampshire Constabulary
24 December 2019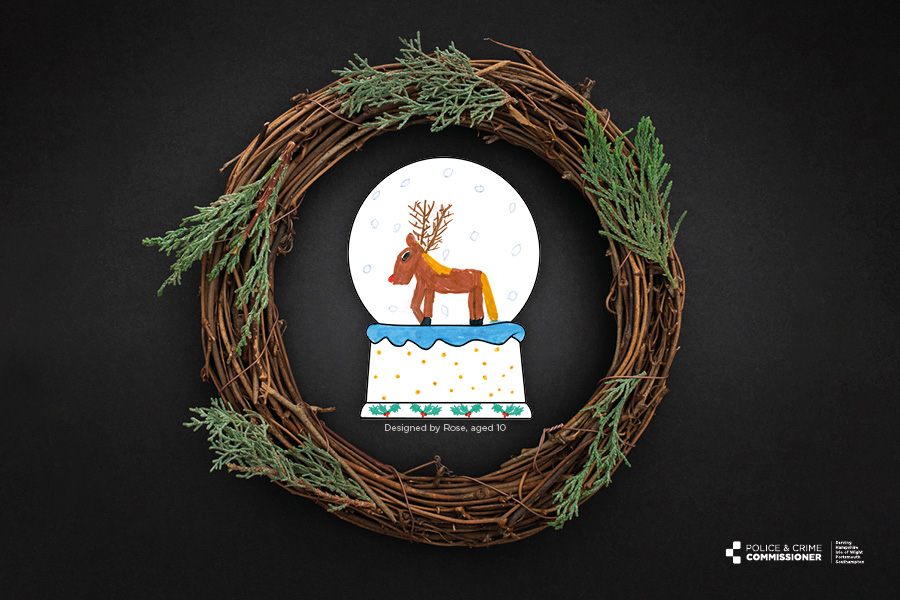 Keeping people safer is what we all do together, each playing our individual parts. And, as we approach the end of 2019 and the decade, I am clear that this objective has included 'hard miles' of effort and needed us all to dig deep into our personal resilience to deliver the best we can and bring our best efforts to the task of serving and protecting our communities.
I hear every day of your successes and know to this list are added daily so many more positive results that go unmarked because they have prevented, deterred or resolved issues before they became widely visible. You deserve to take pride in both the daily achievements alongside the major operations that have deservedly won plaudits this year.
As Police and Crime Commissioner, I want to say clearly and on behalf of our communities: Thank you for all you have done and achieved.
Today I read an interview with Luke Campbell, 2012 Boxing Olympic Gold Medallist, being asked how he rated satisfaction with his life. He replied, "10 out of 10, because I've always put 100% in. Whether I achieve something or I don't, I know I have done my best, so I don't look back with any regrets." Sports can sometimes give us clues as to how to be resilient in challenging environments, and I hope this example will resonate on difficult days when it helps restore energy and confidence to go forward.
Demands of you in your commitment to public service will remain high and impact on families too. As I told the graduating course at Netley last Thursday, my promise continues to be that, for as long as I have the privilege to be your Commissioner I will do all I can to fight for the right resources to support you and enable us together to serve those less fortunate and protect the opportunities that create a vibrant inclusive country, society and communities.
While many of you will be able to enjoy some precious time off during this festive season, a number of you will be working to protect us from harm and provide vital support to those vulnerable and in need. Thank you for your dedication and commitment to keeping us all safer.
I hope we all enjoy a peaceful holiday season and that everyone finds opportunities to be with families and friends.
Michael