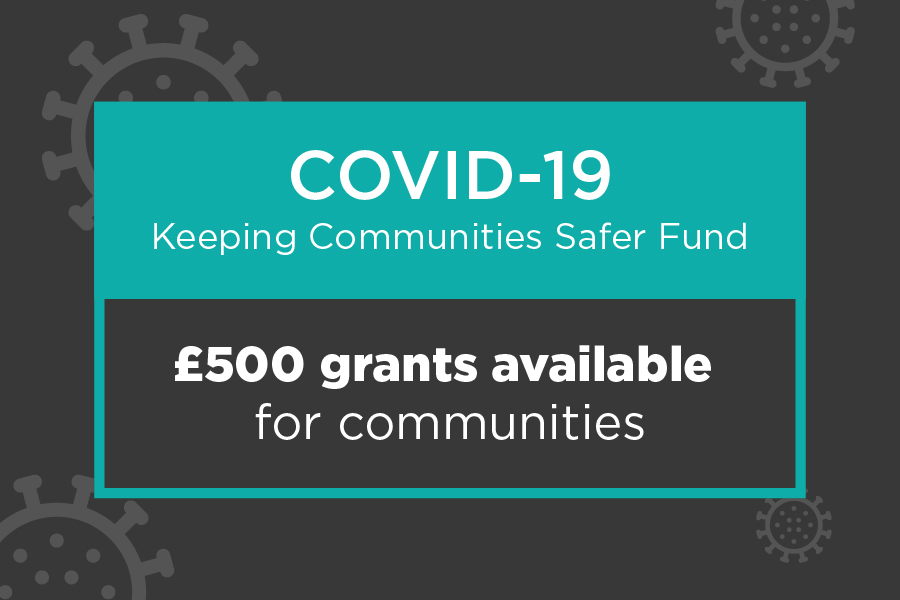 Commissioner launches third round of grant fund to help keep our streets safer
01 October 2020
Police and Crime Commissioner, Michael Lane, has opened up a third round of his COVID-19 Keeping Communities Safer Fund that offers timely grants of up to £500 to help people stay safe, with this round having a focus on creating safer streets.
Michael Lane said: "In August I secured Government Safer Streets funding for Bargate in Southampton that will be used to put in place simple but effective measures that cut and prevent crime and help create a safer place to live, work and visit.
"The aim of the third round of the Keeping Communities Safer funding is to offer other areas in Hampshire, Southampton, Portsmouth and the Isle of Wight the opportunity to apply for grants of up to £500 for projects that emulate, on a smaller scale, the aims of the Safer Streets initiative.
"Having seen the passion, energy and commitment of those helping to keep their communities safe through the applications received in the first two rounds, I am delighted to open up this opportunity for a third time.  This funding provides a stitch in time to reduce crime – it will provide the right resources at the right time to enable those people supporting our communities to do so promptly."
The fund is open until the end of October and offers existing voluntary groups, informal community groups established in direct response to COVID-19, parish and town councils and schools the opportunity to bid for a small grant using a quick and easy process.
Examples of what could be funded:
Security equipment such as CCTV and lights for community buildings vacant/or in less use due to COVID-19 restrictions
General environmental improvements to reduce secluded hiding spots and open up areas for community use.
Projects that seek to reduce anti-social behaviour
Read about the details of the fund and find out how to apply.