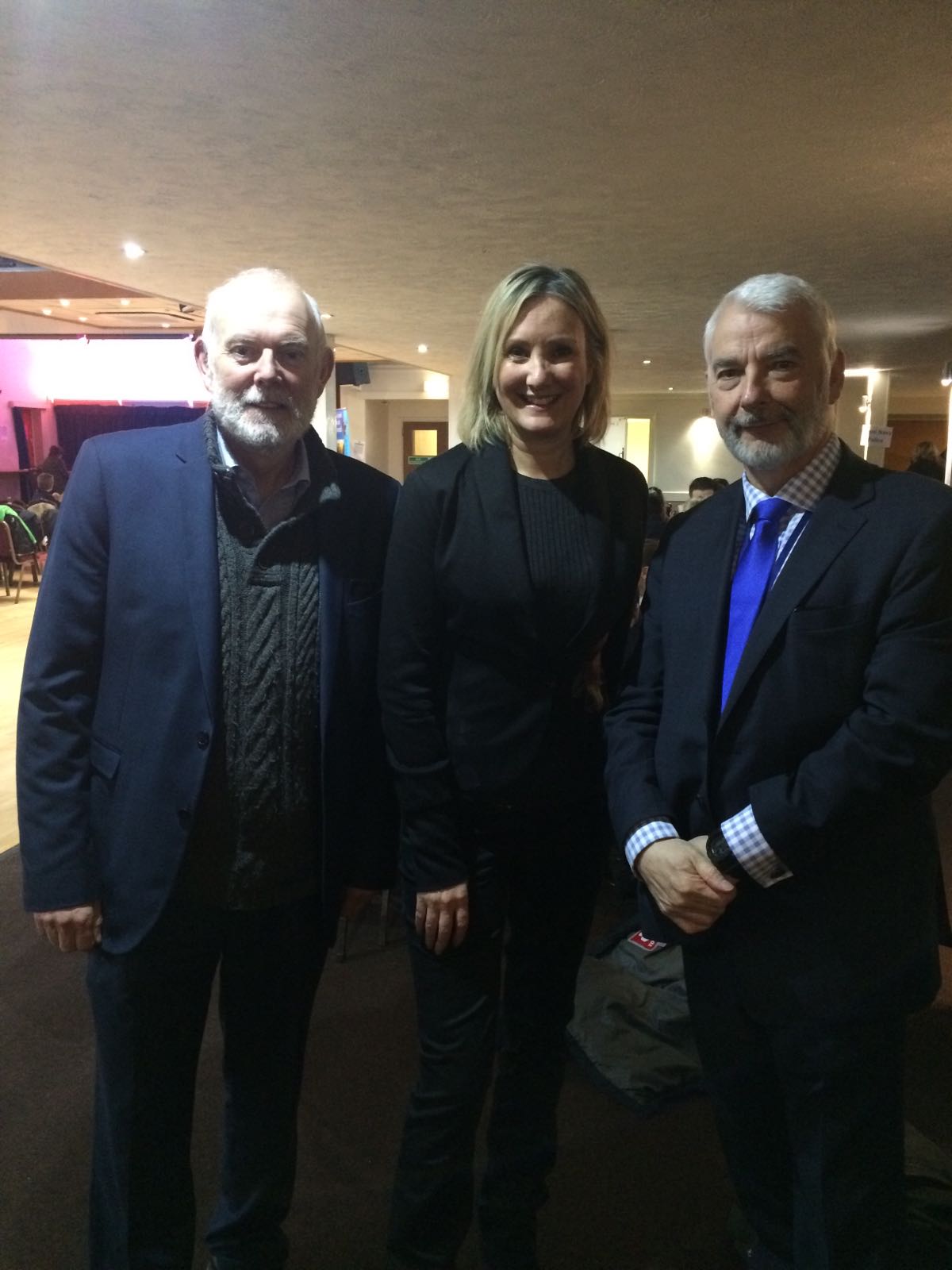 Commissioner gets grilled at Gosport Youth Council's conference
14 February 2017
Our Youth Commission were invited to take part in the Gosport Youth Council's conference last week. The Commissioner also took part in the event where he was grilled by pupils from local schools.
One of the Youth Commission's priorities this year has been cyber safety and two of their members Katie and Ellie ran back to back workshops around their internet safety campaign #goFISH. There were over 150 students from Brune Park, Bay House, Bridgemary and St Vincent College in attendance who took part in workshops covering LGBT, sexual and domestic abuse and hate crime. The Royal Navy police were also present and discussed crime and the arrest process with the pupils.
The Grill a Grown-up workshop featured the Commissioner, Councillor Mark Hook (Leader of Gosport Council), Stevyn Ricketts (Gosport Borough Council Streetscene), Inspector Thompson and PCSO Shiner (Hampshire Constabulary) Kirsty Robertson from Motiv8 and Katie from the Youth Commission.
We are currently recruiting for new members so if you have some free time and you'd like to be the voice of young people in Hampshire sign up here!