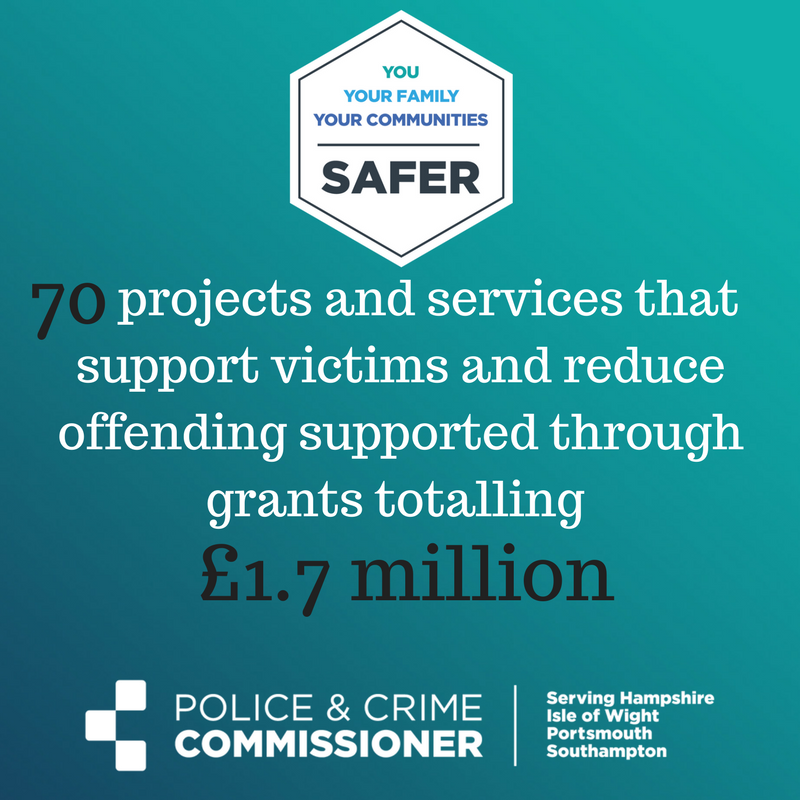 Commissioner allocates grants to keep communities safer
17 February 2017
Police and Crime Commissioner, Michael Lane has awarded 70 grants totalling £1,751,784 to support community organisations that are working to help keep Hampshire, the Isle of Wight, Portsmouth, and Southampton safer.
The purpose of the Commissioner's Safer Communities Fund is to help prevent offending and support victims, assisting people to realise their life potential without being drawn into the Criminal Justice System. In this funding round the Commissioner received 148 applications totalling £4,649,936, exceeding by far the amount of funding available
Michael Lane said: "I was delighted to receive such a high number of bids for funding, and to see the wide range of worthwhile projects and services that are either already available or proposed. Through this process I have seen the dedication that these organisations have to making a difference to the lives of the people they support.
"Due to the high level and quality of bids received it was essential that my decision was centred on which services or projects would best meet the local needs of victims and offenders, avoid duplication and be sustainable.
"While I am unable to offer financial support to some of the projects that applied for funding I deeply value the contribution they are making, and will be exploring alternative ways I can work with them to help make our communities safer."