Police and Crime Commissioner Michael Lane visited the site of the Northern Police Investigation Centre (PIC) in Basingstoke with children from Chalk Ridge School, Police Cadets, representatives from Hampshire Constabulary, and the contractors Mace Group.
The group celebrated the time capsule they buried at the site with a tour of the custody area.
Students from Chalk Ridge Primary School and the Police Cadets contributed items for the time capsule, due to be opened in 2067 – 50 years after the development is due to open later this year.
Michael Lane, said: "This building will support the community and it will help to keep us safer. It will provide shelter and care for everyone using it, including appropriate care for those who have caused others harm.
"This PIC will contribute to modern operationally effective policing, that will be forward looking and supports the community in keeping us safer."
Nick Abbey, Framework Director at Mace, said: "Looking forward, who knows how policing will have changed in the next 50 years before this time capsule is opened again. I'm really proud of what the team here has achieved and I would like to thank Chalk Ridge School for helping us to do this."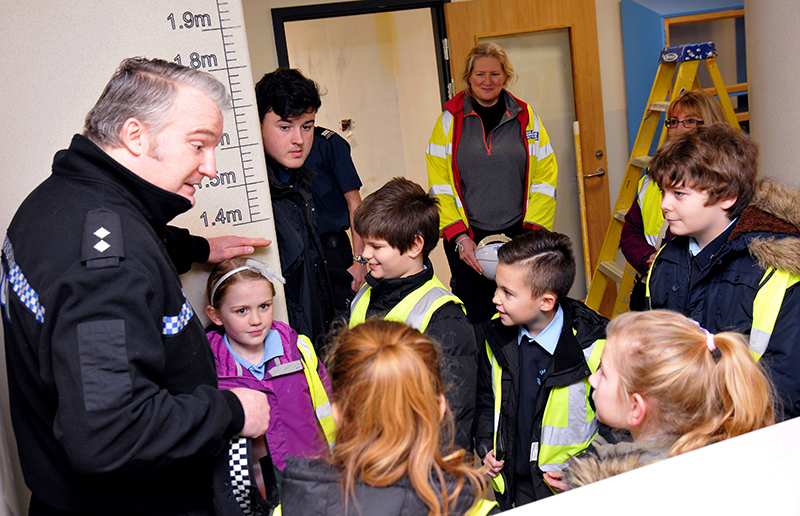 Mace has recently completed the site's primary construction and handed it back over to Hampshire Constabulary for final fit out. Chalk Ridge School also provided artwork for the site which has been seen by the public over the last few months. The students won a Considerate Contractors Scheme (CCS) national hording competition for their efforts to improve the look of the site.
Modern, effective police building
The PIC is in the Viables Business Park, Basingstoke, and will serve the northern area of Hampshire by providing modern and fit-for-purpose facilities, a central investigation function and includes a 36-cell custody suite, support rooms and investigative areas.
Mace began the project three years ago and has provided full design services and all aspects of construction delivery from stage 2 onwards, including in-house sustainability services, achieving BREEAM standard. Mace has also secured the design, development and construction of a further Hampshire Constabulary project to be located in eastern region of Hampshire.